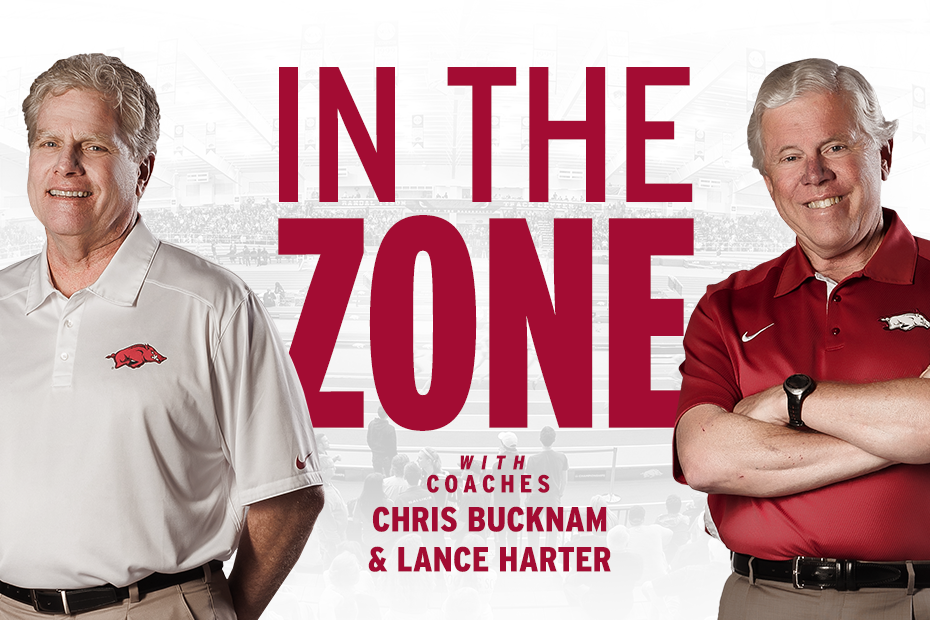 In the Zone Luncheon: SEC Indoor Preview
FAYETTEVILLE, Ark. – Arkansas track and field men's head coach Chris Bucknam and women's head coach Lance Harter welcome Razorback fans to join them for the second In the Zone luncheon of the season on Tuesday, Feb. 16.
The lunch series, to be held on the third Tuesday of each month, will be hosted by Bucknam and Harter and is open to fans, local track officials and the media.
The luncheons will take place at Bordinos (310 W. Dickson Street) and feature both the men's and women's coaching staff as well as two student-athletes from each program per event. The program will start at noon with a weekly recap/outlook from the coaches, followed by a moderated student-athlete panel and will close with audience Q&A. The cost of the luncheon is $12 per person.
Reservations must be made no later than the Monday before each event. To RSVP, please call 479-575-7404 or email hogsrsvp@uark.edu.
One of the few institutions to have both a men's and women's team ranked Arkansas track and field boasts a No. 1 men's program and a No. 4 women's program.
Razorback SEC individual leaders include: MTR – Jarrion Lawson (NCAA leader) long jump, Ken LeGassey – high jump, WTR: Taylor Ellis-Watson – 400m, Jessica Kamilos – 3,000m, distance medley relay and Lexi Weeks (NCAA leader) pole vault.
The University of Arkansas is hosting the 2016 SEC Indoor Championships at the Randal Tyson Track Center, the home of the fastest indoor track in the world, February 26-27.
All-session passes for the 2016 SEC Indoor Championships are available online, contacting the Razorback Athletics Ticket Center at 800-982-HOGS, or visiting in person. The Ticket Center is located just east of Baum Stadium at 1295 S. Razorback Road in Fayetteville.
For the latest information on Arkansas men's and women's track and field, follow @RazorbackTF on Twitter.
Track and Field Luncheon Dates | at Bordinos – 310 W. Dickson Street
• February 16
• March 15
• April 19
• May 17
• June 14