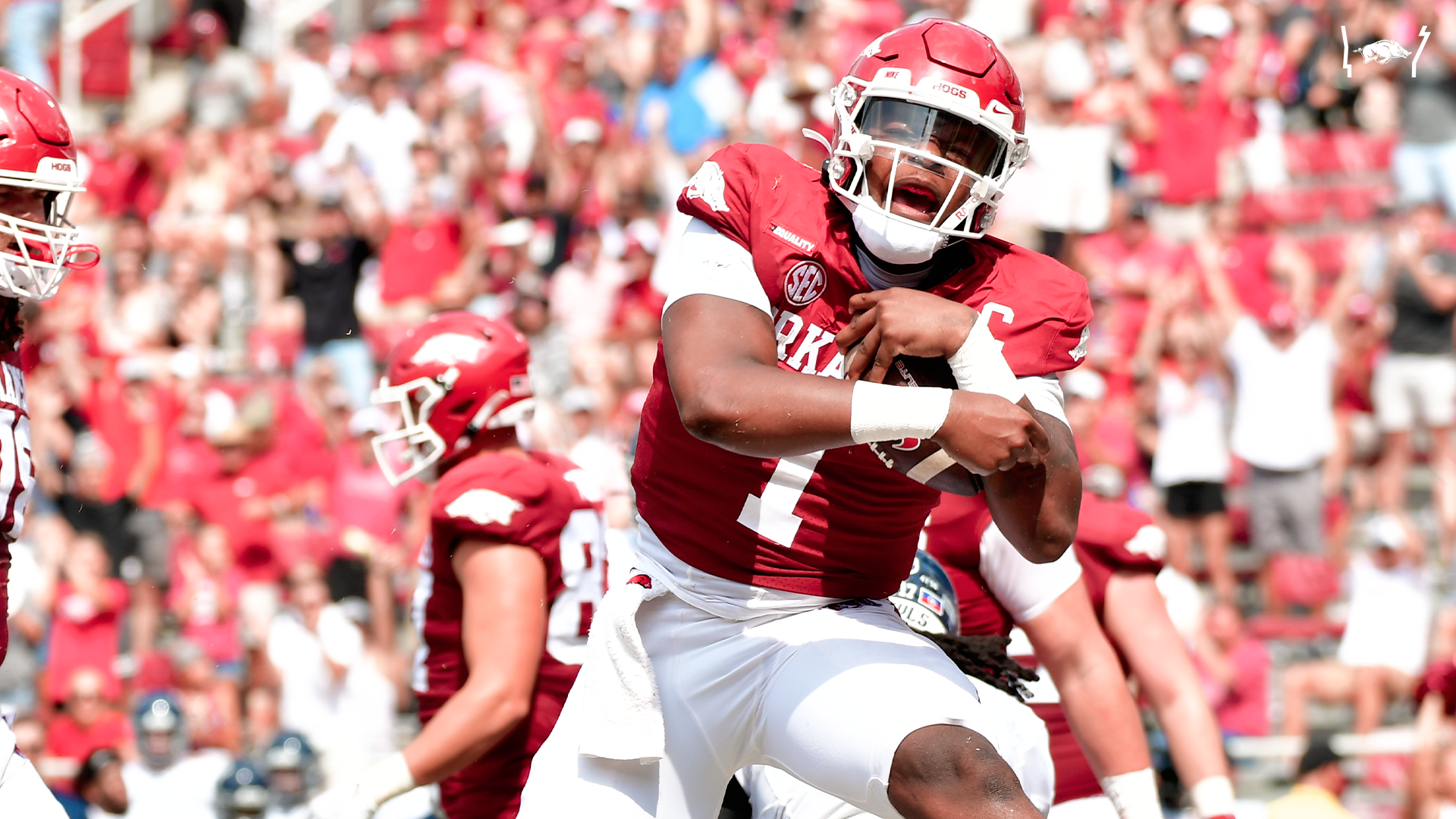 Hogs Run Wild, Down Rice In Opener, 38-17
FAYETTEVILLE – Arkansas Football is 1-0 on the new season, taking over in the second half to beat Rice, 38-17. KJ Jefferson did it all for the Hogs, totaling three touchdowns on the day. Jalen Catalon also made his presence known, pacing the Hog defense with two interceptions.
Q1, 8:23: SEE YOU LATER! KJ Jefferson takes it to the HOUSE from 34 yards out for the season's first score!
Q3, 8:11: TWICE AS NICE! KJ hits paydirt for the second time today!
Q3, 4:47: HOGS HOLD! Huge fourth down stop gives the Razorbacks the ball on downs.
Q4, 14:08: GIMME THAT! Jalen Catalon with his first pick of the season!
Q4, 12:47: HOGS LEAD! Trelon Smith bulldozes his way in for six!
Q4, 11:24: Defense makin' PLAYS! Montaric Brown with the second INT of the day!
Q4, 4:14: Doing it ALL! KJ to Tyson Morris to extend the lead!
Q4, 2:44: That'll do Jalen. That'll do.
Q4, 1:02: The cherry on top! Dominique Johnson puts the Hogs up BIG.