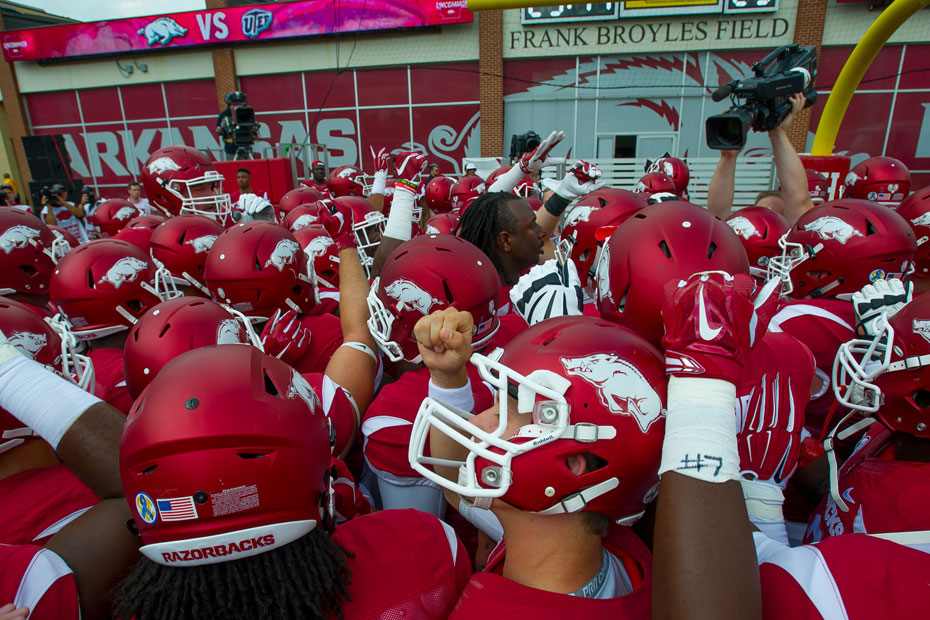 Michigan Pulls Out of Scheduled Football Series With Arkansas
FAYETTEVILLE, Ark. – The University of Michigan has pulled out of a scheduled two-game football series with the University of Arkansas. Vice Chancellor and Director of Athletics Jeff Long was informed of Michigan's decision to cancel the series in a letter e-mailed on Wednesday night.
Based on an agreement signed in 2012, the two schools were scheduled to play a home-and-home series with a game at Michigan during the 2018 season and at Arkansas in the 2019 season. Per the signed agreement, Michigan will pay Arkansas a $2 million cancellation fee.
"Primarily, we are disappointed in Michigan's timing in pulling out of a non-conference football series between the SEC and the Big Ten that has been set for four years," Vice Chancellor and Director of Athletics Jeff Long said. "While there are many other quality opponents that would help us strengthen our non-conference schedule, the late notice of Michigan's cancellation makes securing those games substantially more difficult. Our focus will be to find a program that welcomes the opportunity to compete against a nationally respected program in the most competitive conference in college football."
"As a former player and coach in the Big Ten, I was looking forward to the opportunity for our team to compete against one of my favorite Big Ten conference rivals," Arkansas Head Football Coach Bret Bielema said. "I'm disappointed that won't happen now. But, I know that our administration will work to get a quality non-conference game that will help prepare us to compete in the SEC and nationally."