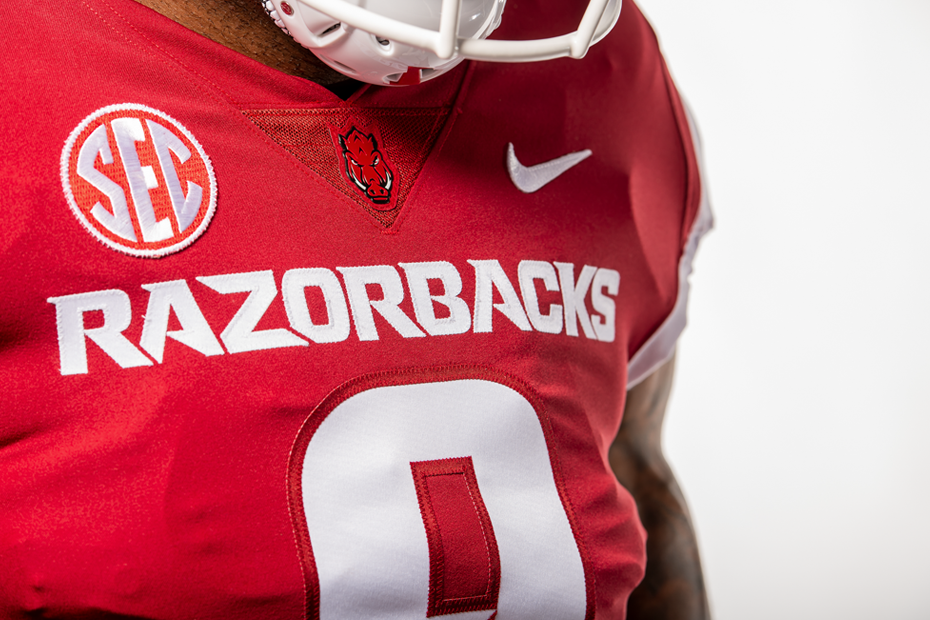 Modern Style + Traditional 🔥
The Helmet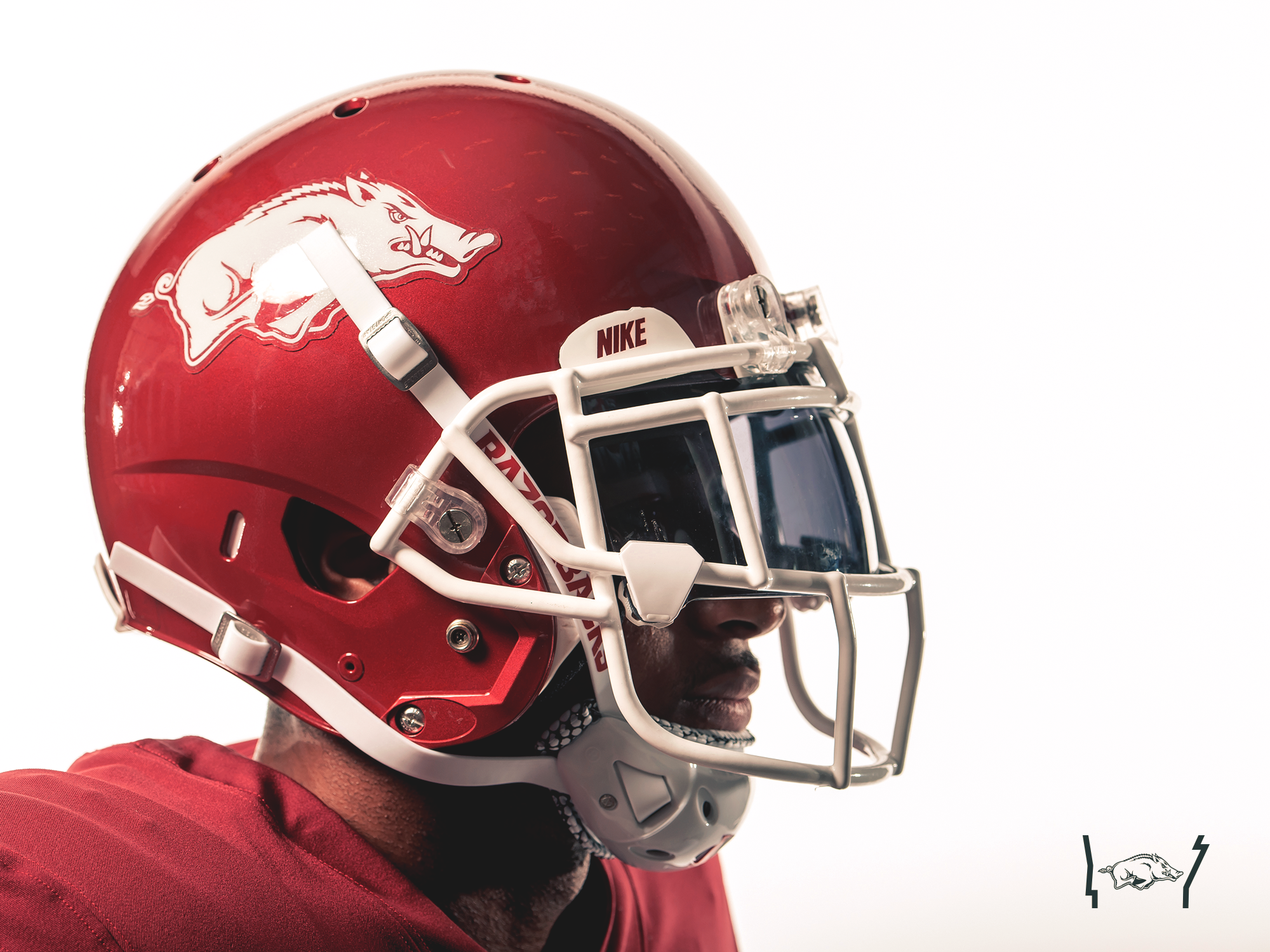 What's new? The iconic Razorback helmet is returning to the historic "pearl cardinal" look, most recently sported during the Darren McFadden era. Tthe Hogs had been wearing a "matte finish" helmet in recent years. While the "pearl cardinal" helmets have a bit more gloss to them, they do not have nearly the sheen seen on the "red chrome" helmets worn in the 2015 Liberty Bowl.
The Jersey


What's new? Other than the actual jersey template from Nike being an updated version, the only modification to the jersey is the removal of the "white chest tusks." This less cluttered look more prominently displays Razorbacks across the chest.
The Pants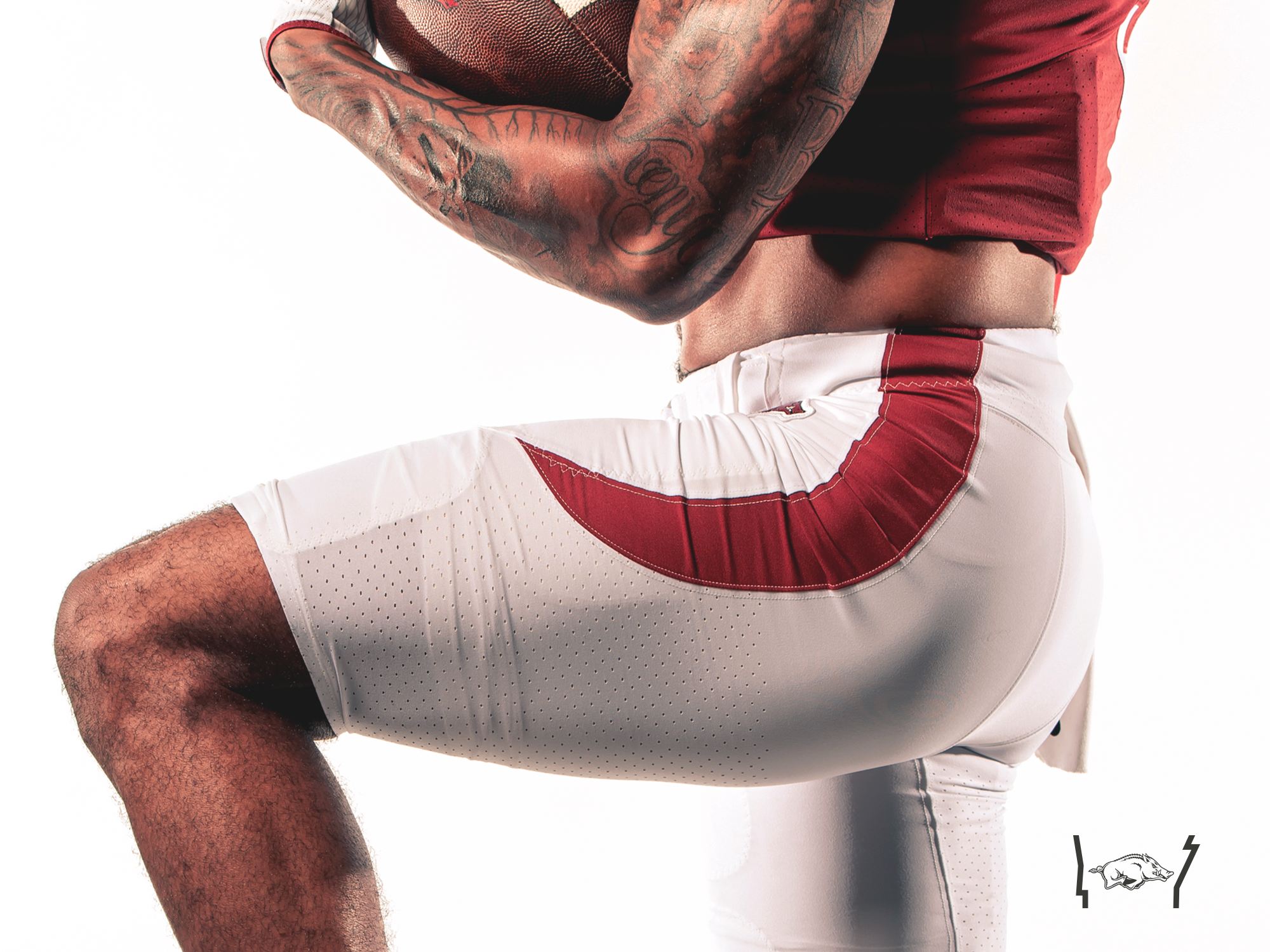 What's new? The pant stripe was moved up to connect at the waist as opposed to appearing mid leg in the most recent Razorback uniform.
The Cleats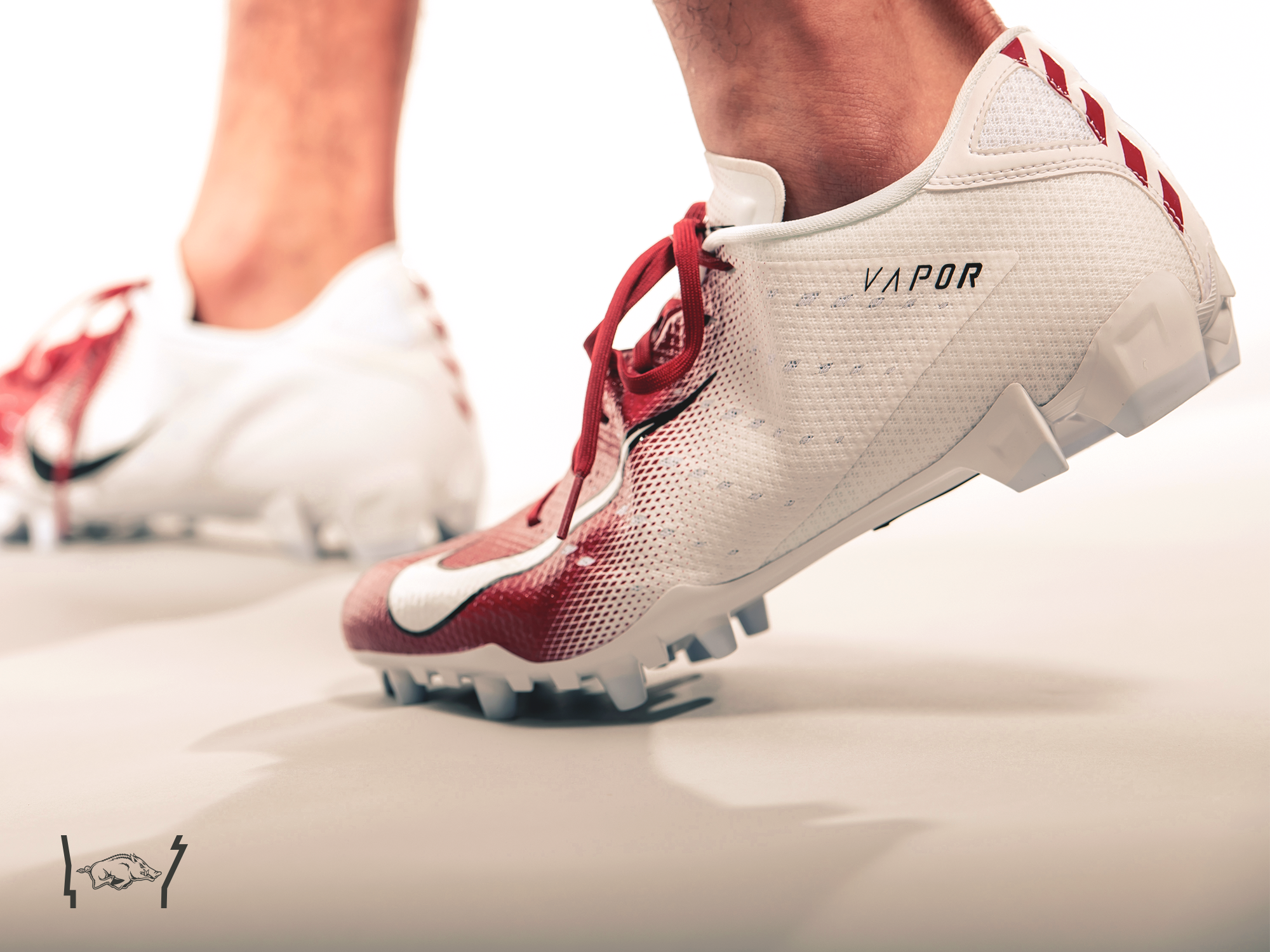 New white spikes. Shown above: Vapor Untouchable Speed TD