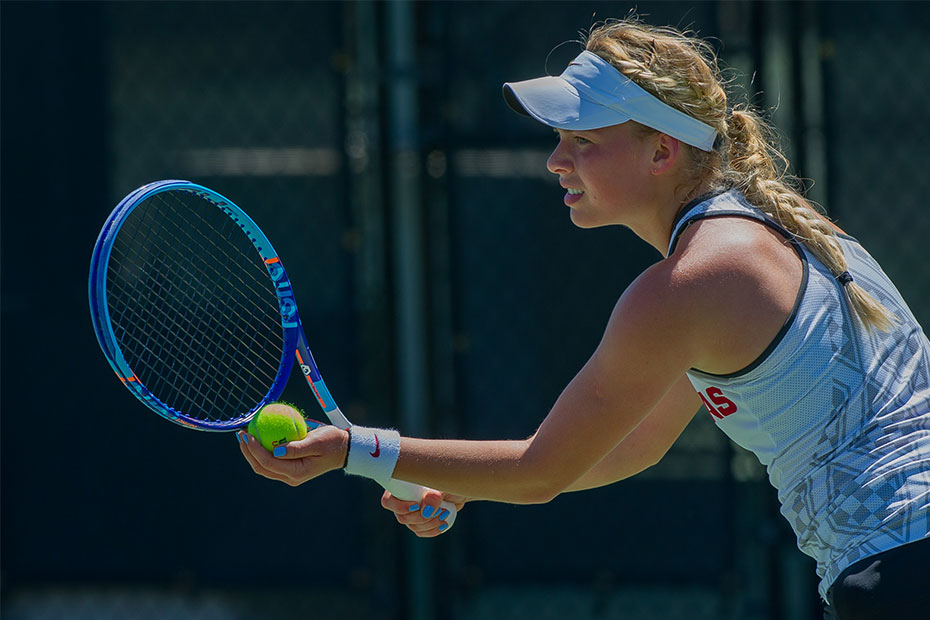 No. 21 Bulldogs Hold Off Razorbacks
BATON ROUGE, La. – The No. 32-ranked and No. 10-seeded Arkansas women's tennis team fell 4-1 to No. 21-ranked and No. 7-seeded Mississippi State on Thursday at the LSU Tennis Complex in the second round of the 2016 Southeastern Conference Women's Tennis Tournament.
The Razorbacks moved to 16-13 overall, while the Bulldogs improved to 17-7.
Arkansas made quick work of Mississippi State during doubles play. The No. 42-ranked Razorback duo of senior Yuliya Lysa and junior Shannon Hudson eased past the Bulldogs' No. 35-ranked tandem of Madison Harrison and Kristina Vozniak 6-1 at the No. 1 position. Arkansas' pair of sophomore Mia Jurasic and freshman Ana Oparenovic then clinched the opening point with a 6-1 victory of their own at No. 2.
In singles, the Bulldogs picked up wins at No. 6, 3, 1 and 4 to earn the overall match victory. Following the clinch, play was suspended at the No. 2 and 5 spots.
Quotables
"I thought we had a better overall day than last time we played Mississippi State, particularly in doubles," head coach Michael Hegarty said. "But today they were just a tiny bit better at the crucial moments in singles. Credit to them for that. With the SEC having 10 top-30 teams, you know the margin is ever so small at this tournament. Our team has made a big step forward this season, and the great news for us is that we have every opportunity to have a great run in the NCAA Tournament."
Up Next
The 2016 NCAA Tournament field will be announced May 3 at 4 p.m. CDT during an NCAA.com selection show, while individuals will be announced May 4 at 5 p.m. CDT via NCAA.com press release.