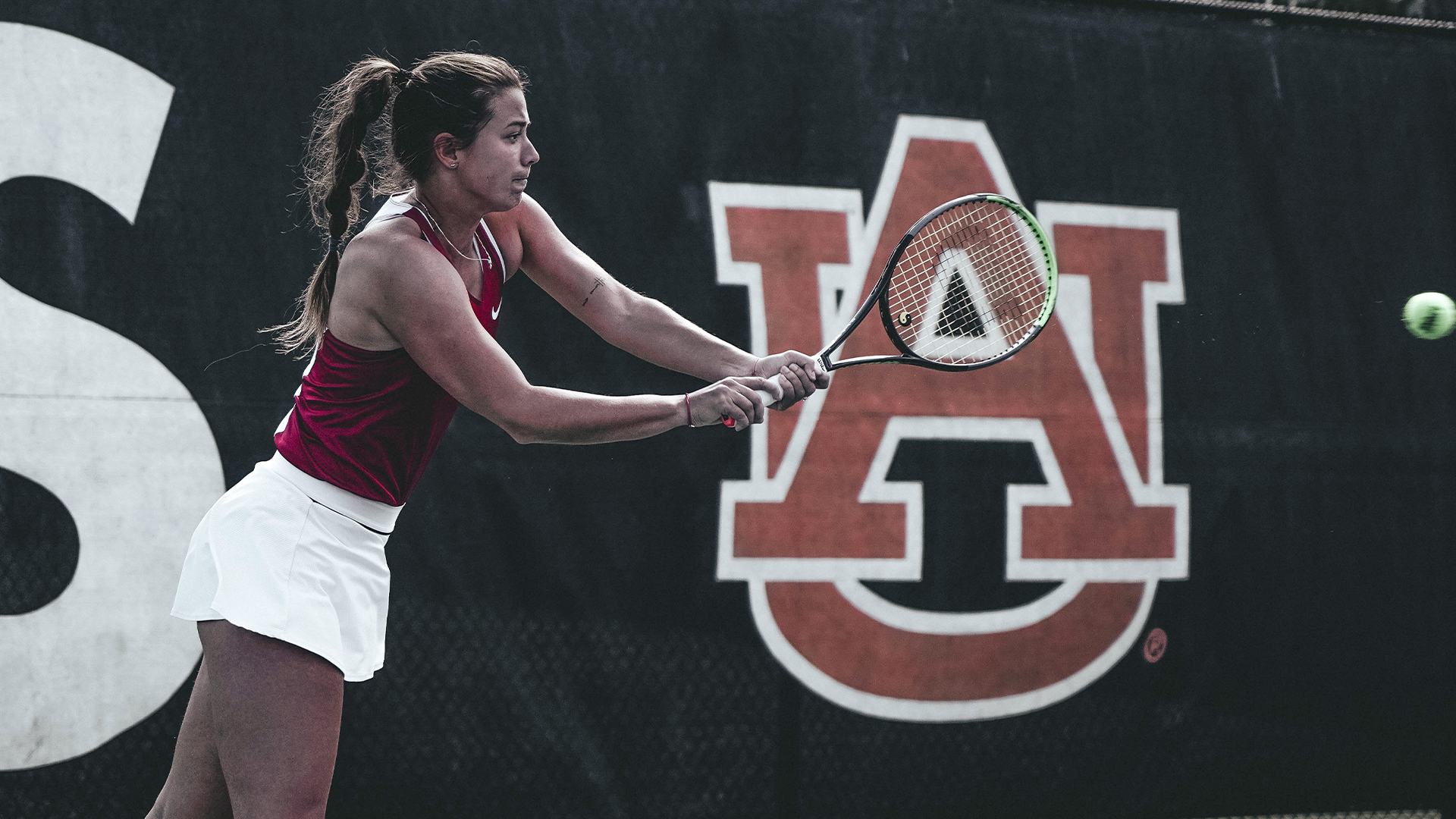 No. 33 Women's Tennis Falls to No. 8 Auburn
AUBURN, Ala. – The No. 33 University of Arkansas women's tennis team fell, 1-6 to No.8 Auburn on the road to start the weekend out.
The Tigers got the early lead, claiming the doubles point with wins on court two and three. The No. 53 duo of Tatum Rice and Morgan Cross were down 3-4 on No. 22 Ovunc and Arseneault before the point was clinched.
In singles play, the Razorbacks had a tough first set on three courts with Tatum Rice, Lenka Stara and Morgan Cross off to an early advantage claiming their first sets. Auburn continued to add on to their lead, grabbing a singles win on court six, 1-6, 1-6 over Laura Rijkers to put them up 2-0.
Graduate Tatum Rice was the lone point, putting Arkansas on the board in a straight set 6-2, 6-2 victory over No. 65 Selin Ovunc on court one.
The Razorbacks continue their road trip as they travel to Tuscaloosa, Ala. to take on the No. 38 Alabama Crimson Tide on Sunday, March 27 with first serve set for 1 p.m. CT.
For the latest information on all things Arkansas Women's Tennis, follow the Hogs on social media by liking us on Facebook (Arkansas Razorback Women's Tennis) and following us on Twitter and Instagram (@RazorbackWTEN).