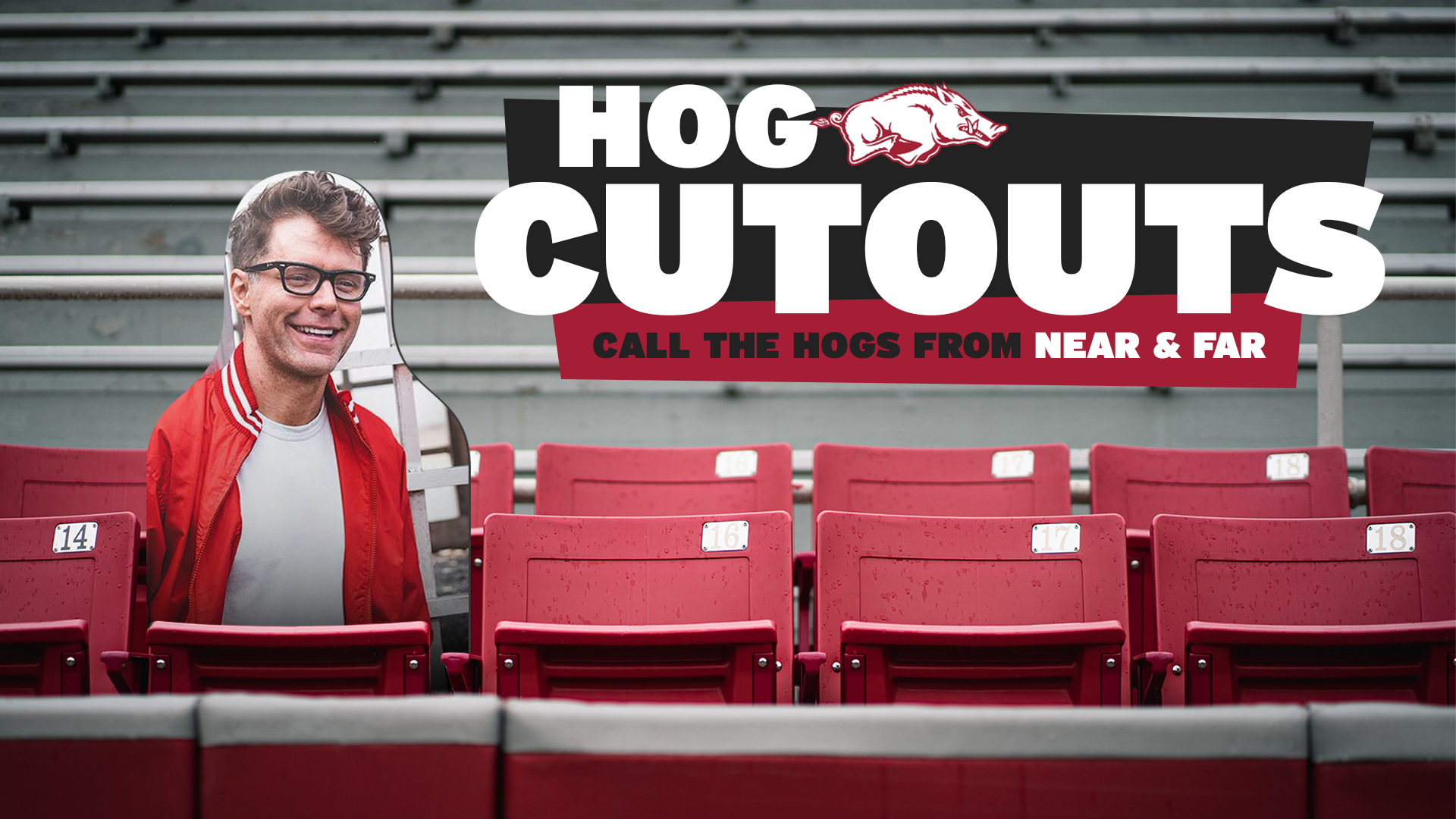 Order Your Hog Cutout In Time For Season Opener
Help Us Fill Donald W. Reynolds Razorback Stadium this Season!
Razorback fans, there is still time to buy a personalized cutout for the Arkansas home opener against the Georgia Bulldogs. To ensure the cutout is in place for the season opener, you will need to purchase your cutout by Wednesday, September 16. The price of a cutout at a Razorback Football game is just $50 and proceeds will directly benefit our more than 465 Razorback Student-Athletes. If you miss the deadline to have your cutout in the stands for the Georgia game, you can still place an order and have it in place for the remainder of the season.
Here is how it works:
Step 1: Upload your personalized cutout photo
Step 2: Complete your order by submitting payment
Step 3: Your cutout is mailed to us and installed prior to the first game of the season
Step 4: A photo of your installed cutout will be emailed to you
Hog Cutouts at Razorback Football 
$50 per cutout at Football

Located in the lower level on the east side of the stadium
A picture of your cutout will be emailed to you once it is installed
Take home your cutout at the end of the season

$40 per cutout at Soccer or Volleyball

Located in the lower level of the stadium/arena
Receive a 2020 Razorback Soccer Scarf or a Razorback Volleyball Beanie
A picture of your cutout will be emailed to you once it is installed
Take home your cutout at the end of the season