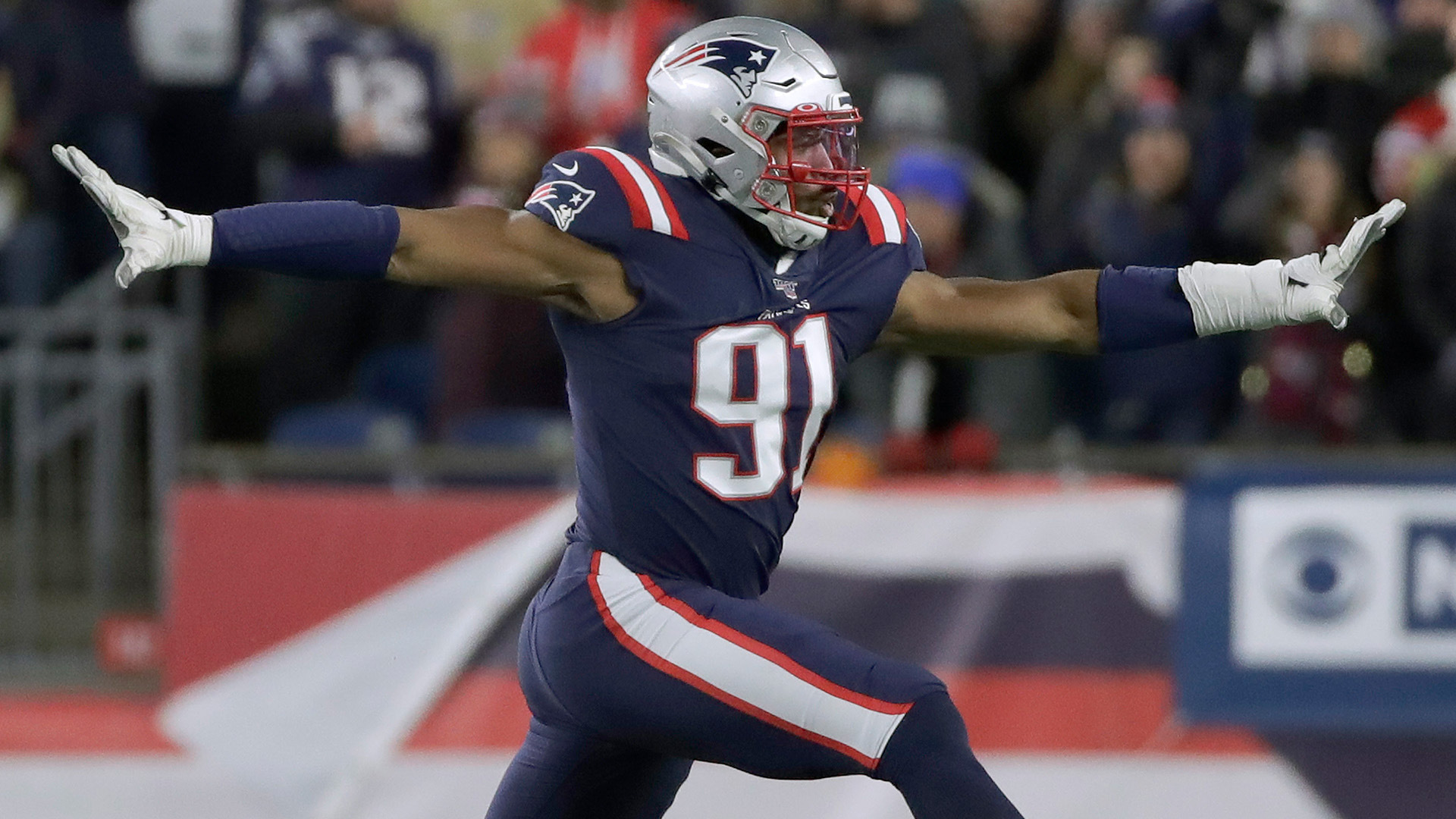 #ProHogs in the NFL – Week 11 Report
FAYETTEVILLE, Ark. – Here is a look at how 18 former Arkansas football players active on NFL rosters fared this past weekend in Week 11 of the 2022 NFL season.
BEST OF WEEK 11
Treylon Burks, WR, Tennessee Titans
Treylon Burks had a breakout game in Tennessee's 27-17 routing of Green Bay. The rookie hauled in a game high seven receptions for 111 receiving yards (15.9 yards per catch) – his first career 100-yard receiving effort in the NFL. Burks also caught a career long 51-yard reception versus the Packers. Despite missing four games due to injury, Burks has recorded 20 receptions for 264 yards (13.2 average) along with 109 yards after catch in only six games.
Deatrich Wise Jr., DL, New England Patriots
Deatrich Wise Jr. guided New England to a 10-3 win over the New York Jets. Wise Jr. played a prominent role in limiting the Jets to a minuscule 136 yards of total offense, finishing with five tackles, including two tackles for loss, one sack and one pass breakup. Through Week 11, Wise Jr. leads New England in forced fumbles (2) and ranks second on the team in tackles for loss (6) and sacks (6.5).
| Name (Team) | Week 11 Stats | 2022 Season Stats |
| --- | --- | --- |
| QB/TE Feleipe Franks (ATL) | DNP vs. Chicago | 6 games (1 start); 100 snaps |
| DT Armon Watts (CHI) | 1 game (1 start); 31 snaps vs. Atlanta, 1 solo tackle | 11 games (8 starts); 26 tackles (12 solo) |
| QB Brandon Allen (CIN) | DNP vs. Pittsburgh | 1 game (0 starts); 3-for-3, 22 yards, 7.3 average |
| OL Hjalte Froholdt (CLE) | 1 game (0 starts); 77 snaps vs. Buffalo | 10 games (2 starts); 355 snaps |
| OL Jason Peters (DAL) | 1 game (0 starts); 20 snaps vs. Minnesota | 2 games (0 starts); 83 snaps |
| CB Jerry Jacobs (DET) | 1 game (1 start); 59 snaps vs. New York Giants, 6 solo tackles, 1 pass breakup | 5 games (1 start); 13 tackles (7 solo), 2 pass breakups |
| OL Frank Ragnow (DET) | 1 game (1 start); 67 snaps vs. New York Giants | 8 games (8 starts); 598 snaps |
| OL Dan Skipper (DET) | 1 game (0 starts); 59 snaps vs. New York Giants | 8 games (4 starts); 325 snaps |
| CB Montaric Brown (JAX) | Bye Week | 5 games (0 starts); 56 snaps, 5 tackles (4 solo) |
| TE Hunter Henry (NE) | 1 game (1 start); 53 snaps vs. New York Jets, 1 reception, 20 yards | 10 games (89starts); 20 receptions, 260 yards, 1 TD, 13 yards per catch |
| DL Deatrich Wise Jr. (NE) | 1 game (1 start); 46 snaps vs. New York Jets, 5 tackles (1 solo), 1 sack, 1 pass breakup | 10 games (9 starts); 37 tackles (18 solo), 6.5 sacks, 1 FF, 3 PDEF |
| LB Dre Greenlaw (SF) | 1 game (1 start); 58 snaps vs. Arizona, 9 tackles (7 solo), 1 pass breakup, 1 forced fumble | 9 games (9 starts); 74 tackles (42 solo), 1 PDEF, 1 FF |
| WR Treylon Burks (TEN) | 1 game (1 start); 33 snaps vs. Green Bay, 7 receptions, 111 yards, 15.9 average | 6 games (4 starts); 20 receptions, 264 yards, 13.2 yards per catch |
| WR Cody Hollister (TEN) | 1 game (0 starts); 20 snaps vs. Green Bay | 10 games (3 starts); 3 receptions, 54 yards, 18 yards per catch |
| S Kamren Curl (WAS) | 1 game (1 start); 56 snaps vs. Houston, 7 tackles (4 solo) | 9 games (9 starts); 57 tackles (37 solo), 1 sack |
| LB De'Jon Harris (WAS) | 1 game (0 starts); 21 snaps vs. Houston | 4 games (0 starts); 82 snaps |
| DL John Ridgeway (WAS) | 1 game (0 starts); 22 snaps vs. Houston 2 tackles | 9 games (1 start); 9 tackles (1 solo), 1 FF |
| RB Jonathan Williams (WAS) | 1 game (0 starts); 14 snaps vs. Houston | 6 games (0 starts); 6 carries, 54 yards, 9 yards per carry |
| Name | Team |
| --- | --- |
| DL McTelvin Agim | Denver |
| DL Jonathan Marshall | New York Jets |