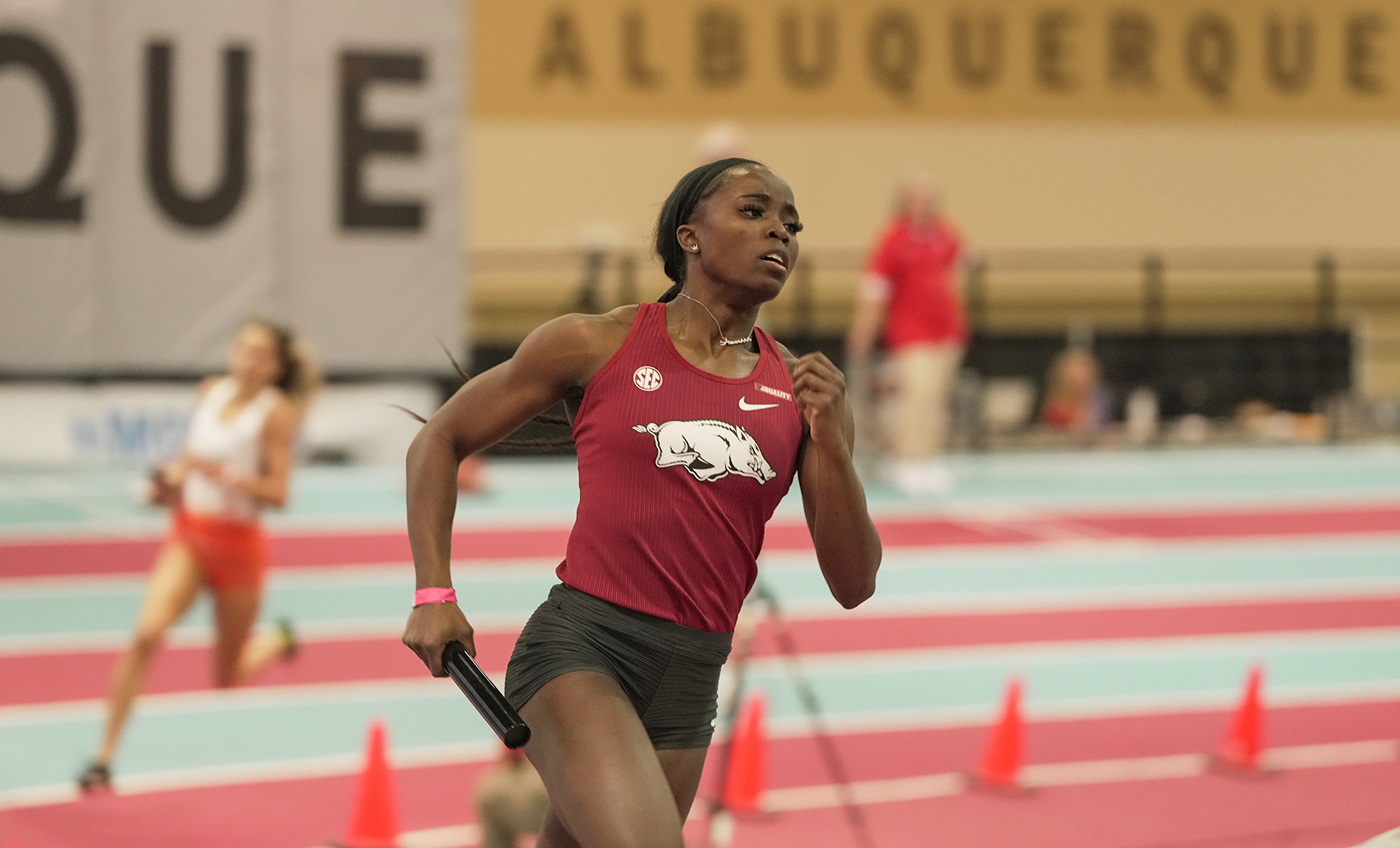 Razorback sprint depth on display in New Mexico
ALBUQUERQUE – The second day of the New Mexico Collegiate Classic offered a view into the sprint depth the Razorbacks have this season, highlighted by a 3:30.98 effort in the 4 x 400m relay.
The Arkansas foursome of Aaliyah Pyatt, Ashanti Denton, Joanna Reid, and Tiana Wilson placed second in the race behind a 3:28.85 winning time by Texas A&M. Finishing behind the Razorbacks were Miami (3:34.10), New Mexico State (3:38.79), and TCU (3:39.84).
Individually, the Arkansas sprinters impressed in the open 400m. Denton led the group with a 52.59 career best to place fourth overall. Entering this indoor season with a 53.73 best, Denton has lowered that mark in three consecutive meets with a progression of 53.68 and 53.09.
Reid placed fifth overall with a 53.22 and multi-eventer Madison Langley-Walker placed eighth in 54.12.
In the 60m hurdles, Daszay Freeman and Yoveinny Mota placed fifth and eighth in the final with times of 8.20 and 8.29 after posting times of 8.09 and 8.18 in the prelims, respectively.