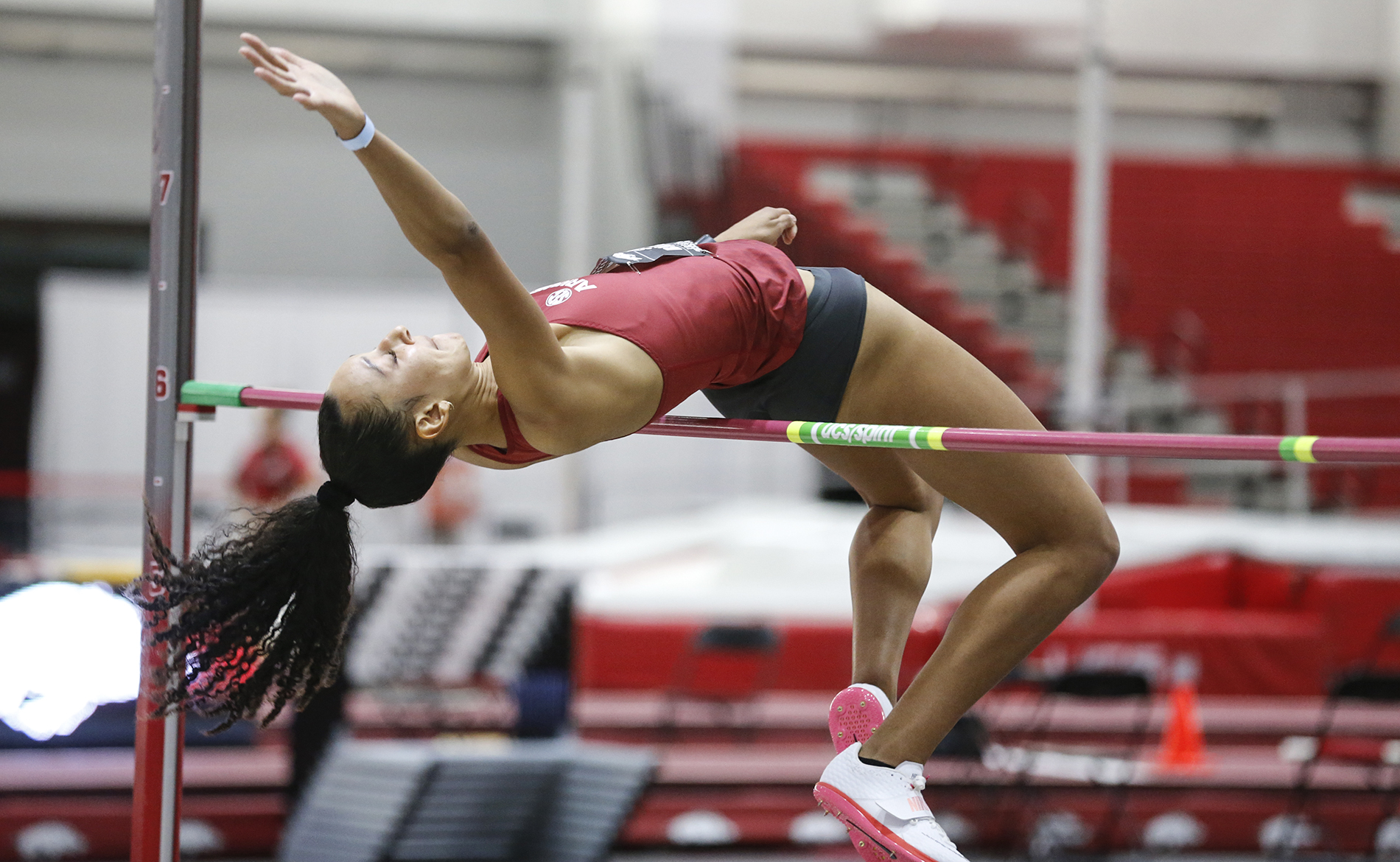 Razorbacks back in action at Arkansas Invitational
FAYETTEVILLE – The Razorbacks host a 12-team field in the Arkansas Invitational on Friday, Jan. 14, inside the Randal Tyson Track Center. The first field event begins at noon while running events start at 2:30 p.m.
A pair of Big 12 schools, Oklahoma and Oklahoma State, join the Razorbacks along with Alcorn State, Allen CC, Arkansas Little Rock, Arkansas Pine Bluff, Butler CC, Central Arkansas, Coffeyville CC, Oral Roberts, and Tulsa.
The meet will have a live stream on SEC Network +, starting at 2:30 p.m., through this link: https://www.espn.com/watch/player?id=5a868482-fc78-4206-81bd-61c92251445c
Live results will be available at this link: https://results.flashresults.com/2022_01-14_ArkInvite/index.htm
"It's one of those meets where we get our feet wet, knock off the rust from the holidays, and take advantage of an opportunity to compete," said Arkansas women's associate head coach Chris Johnson. "We're looking to have some fun, stay healthy, and prepare for the bigger and better meets down the line. This is one step towards getting better."
A number of Razorback newcomers who were unattached in December's Wooo Pig Classic will compete in an Arkansas uniform for the first time on Friday.
"There is a variety of situations among the newcomers competing this week," noted Johnson. "Some are transfers and others are from the high school level. As a SEC school our expectations and preparation are different. So, everything is a little different for them.
"We want to see how they adjust and acclimate to the environment, getting into a routine and get them to focus to compete like an SEC athlete. So, it's an evaluation to see what we need to improve upon or alter things for them to be comfortable in a competitive setting."
A crew of six Razorback pole vaulters will aim to continue their progression after a solid start in December when they finished 1, 2, =4, 7, 8, 10. Elien Vekeman led the squad with a career best 14-1.25 (4.30) and set the Belgian U23 indoor record in the process.
The Arkansas vault crew also includes Nastassja Campbell, Bailee McCorkle, Kaitlyn Banas, Mackenzie Hayward, and Grace Ridgeway.
A group of four Razorbacks are entered in the mile, which includes Gracie Hyde, and the Arkansas track debuts for Julia Paternain, Sydney Thorvaldson and Heidi Nielson.
Jada Baylark, who was just a tenth of a second off her career best with a 7.25 victory in the Wooo Pig Classic, is the lone Arkansas sprinter entered in the 60m. In the 200m, though, five Razorbacks are scheduled to race among a field of 49 sprinters. The crew includes Morgan Burks-Magee, Rosey Effiong, Daszay Freeman, Joanne Reid, and Alexis Torns, who will also compete in the triple jump.
Shafiqua Maloney is scheduled to race at 400m and 800m. Joining her in the 400m is Paris Peoples as well as two newcomers in Ashanti Denton and Britton Wilson. Quinn Owens will race with Maloney in the 800m. The 60m hurdles will include Freeman, Jayla Hollis, and Yoveinny Mota for the Razorbacks.
After a solid cross country season in the fall, newcomer Carmie Prinsloo will race at 1,000m in her indoor debut while Paternain will also contest the 3,000m.
Sydney Billington, who placed second in her debut with Arkansas in December, will face a field of 11 high jumpers. Multi-eventer G'Auna Edwards is entered the long jump and 600m. Joining Edwards in the long jump is Georgia Brain.
In addition, professional athletes scheduled to compete in the Arkansas Invitational include Shamier Little (600m), a volunteer assistant with the Razorbacks, Sharika Nelvis (60m), Cindy Sember (60 hurdles), and Christina Clemons (60m).
Recent year-end World Rankings compiled by Track & Field News for the 2021 season included Little ranking fourth in the 400 hurdles and ninth in the 400 and she ranked third in both events among the U.S. rankings. In the 100 hurdles, British hurdler Sember ranked seventh while Clemons ranked 10th in the world and second in the U.S.