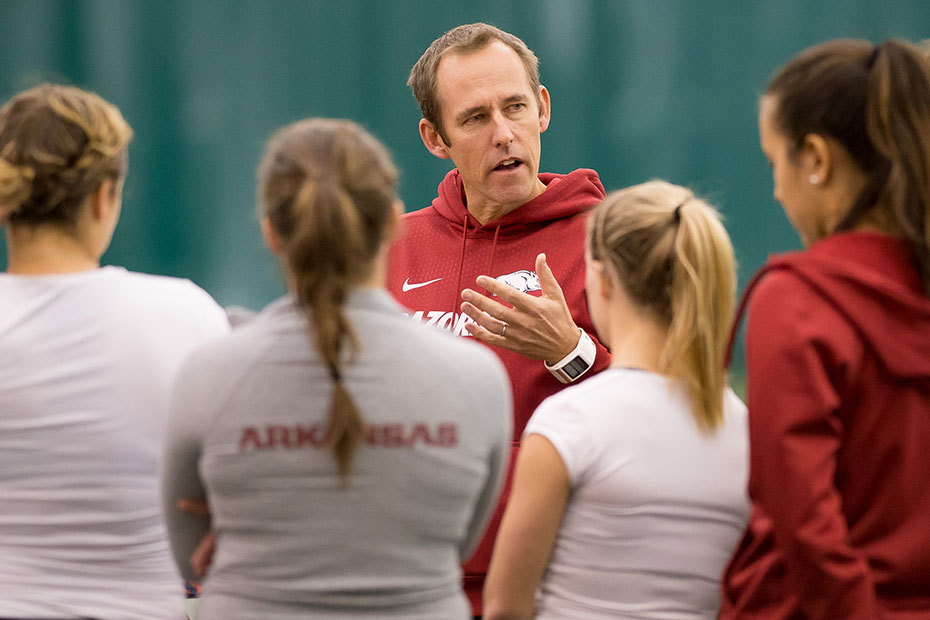 Razorbacks Break Into Top 25
SKILLMAN, N.J. – The Arkansas women's tennis team broke into the top 25 of the latest Oracle/ITA Division I Women's Collegiate Tennis Rankings, the Intercollegiate Tennis Association (ITA) announced Tuesday.
The Razorbacks jumped two spots to No. 24 after splitting a pair of top-20 Southeastern Conference road contests.
The Razorbacks dropped a 5-2 decision to No. 15 LSU Friday but responded with a 4-3 win at No. 17 Texas A&M Sunday thanks to a late third-set victory from No. 88 Yuliya Lysa.
With the team score tied 3-3, Lysa got the point she needed to earn a thrilling 6-3, 5-7, 6-4 victory over Texas A&M's No. 32 Saska Gavrilovska. The team victory marked the Razorbacks' first win against Texas A&M since the Aggies joined the SEC in 2013. Lysa has beaten three top-35 opponents in the past two weeks, including Auburn's No. 21 Andie Dikosavljevic and LSU's No. 19 Joana Vale Costa.
Arkansas is 15-7 overall and 4-3 in SEC action this season. In addition, the Razorbacks are just one win away from matching their 2015 season total. Arkansas has won nine of its last ten matches and has defeated six teams in the current national rankings this season.
The SEC leads the nation with nine teams in this week's top 25. Joining the Razorbacks are No. 4 Georgia, No. 5 Vanderbilt, No. 6 Florida, No. 8 South Carolina, No. 14 Auburn, No. 15 LSU, No. 23 Kentucky and No. 25 Texas A&M.
This is Arkansas' highest computer-generated ranking since finishing the 2011 season at No. 22. The Razorbacks have finished in the top 25 seven times from 1997-2011.
The Razorbacks return to action Thursday at 4 p.m. when they travel to Athens, Georgia, to face the No 4 Bulldogs.
For more information on Arkansas women's tennis, follow @RazorbackWTEN on Twitter.