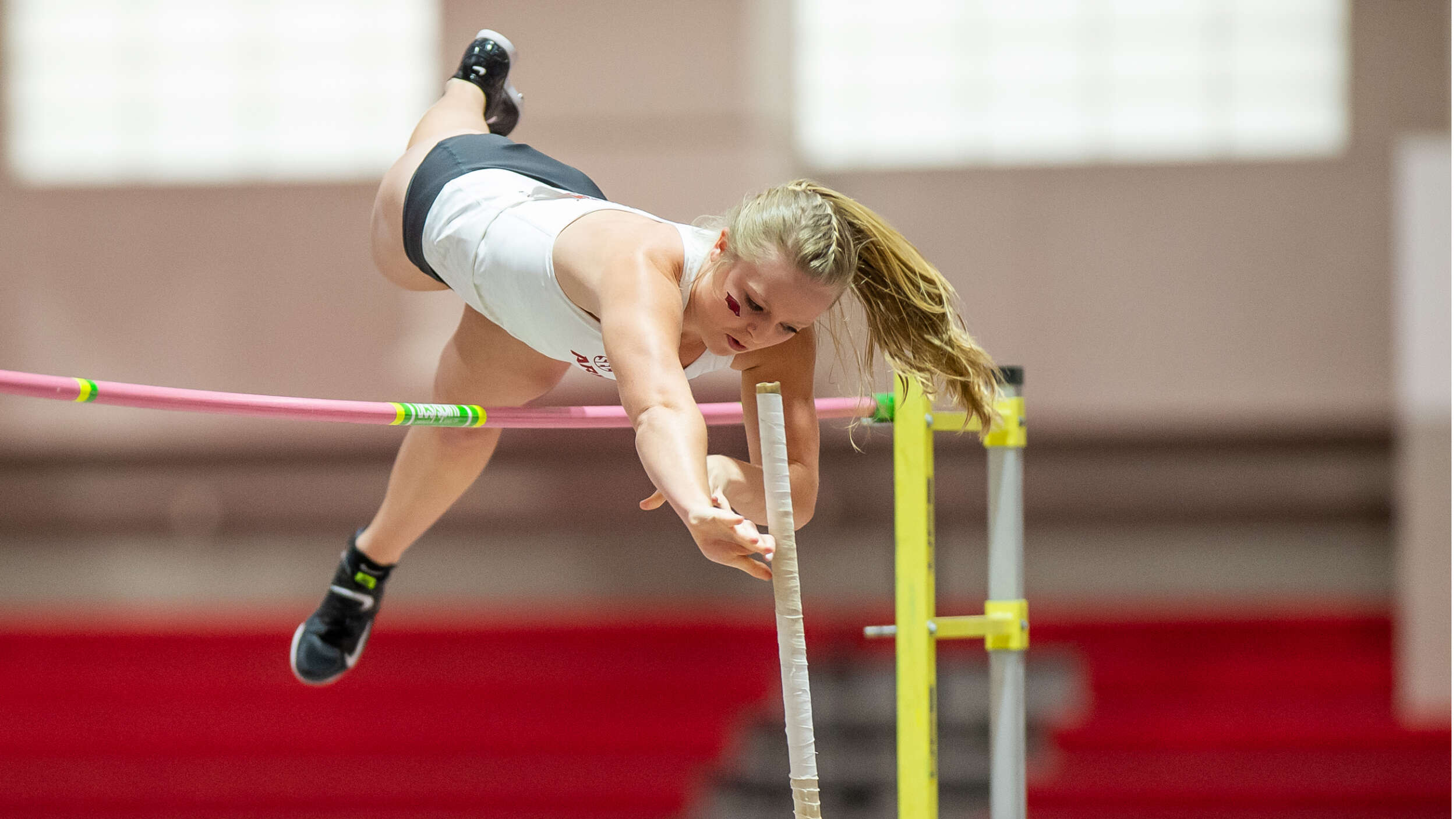 Razorbacks claim top three spots in pole vault at Kansas
Lawrence, Kan. – Arkansas swept the podium in the pole vault in the Razorbacks' first competition of the indoor season on Friday afternoon at the Bob Timmons Challenge inside the Anschutz Pavilion at Kansas.
Newcomer Nastassja Campbell claimed the top spot in her first time out in an Arkansas jersey, clearing 4.06 meters on her first attempt. The transfer from Stephen F. Austin entered the competition at 3.81 and cleared the height on her first ever jump as a Razorback. She missed on her first attempt when the bar moved to 3.96 but made it over on her second to advance. Campbell and teammate Bailee McCorkle were the only two to clear 4.06 on the afternoon.
McCorkle and Lauren Martinez completed the podium sweep for the Hogs finishing second and third, respectively. McCorkle and Martinez each cleared 3.96 to set up an all Arkansas trio as the last three vaulters left in the competition. McCorkle flew over the bar in her first two attempts at 3.66 and 3.81. She missed on her first attempts at 3.96 and 4.06 before clearing 4.06 to set up a dual with Campbell. Both vaulters missed out on 4.16 to end the competition.
Arkansas' Genna Potter finished eighth in the competition, jumping 3.36.
"We wanted to give our young girls a chance to compete earlier than normal," coach Bryan Compton said. "We were solid going 1-2-3. We will reset and get ready for January 17 at home."
The Razorbacks return to action at the Arkansas Invitational inside the Randal Tyson Indoor Track on Jan. 17.