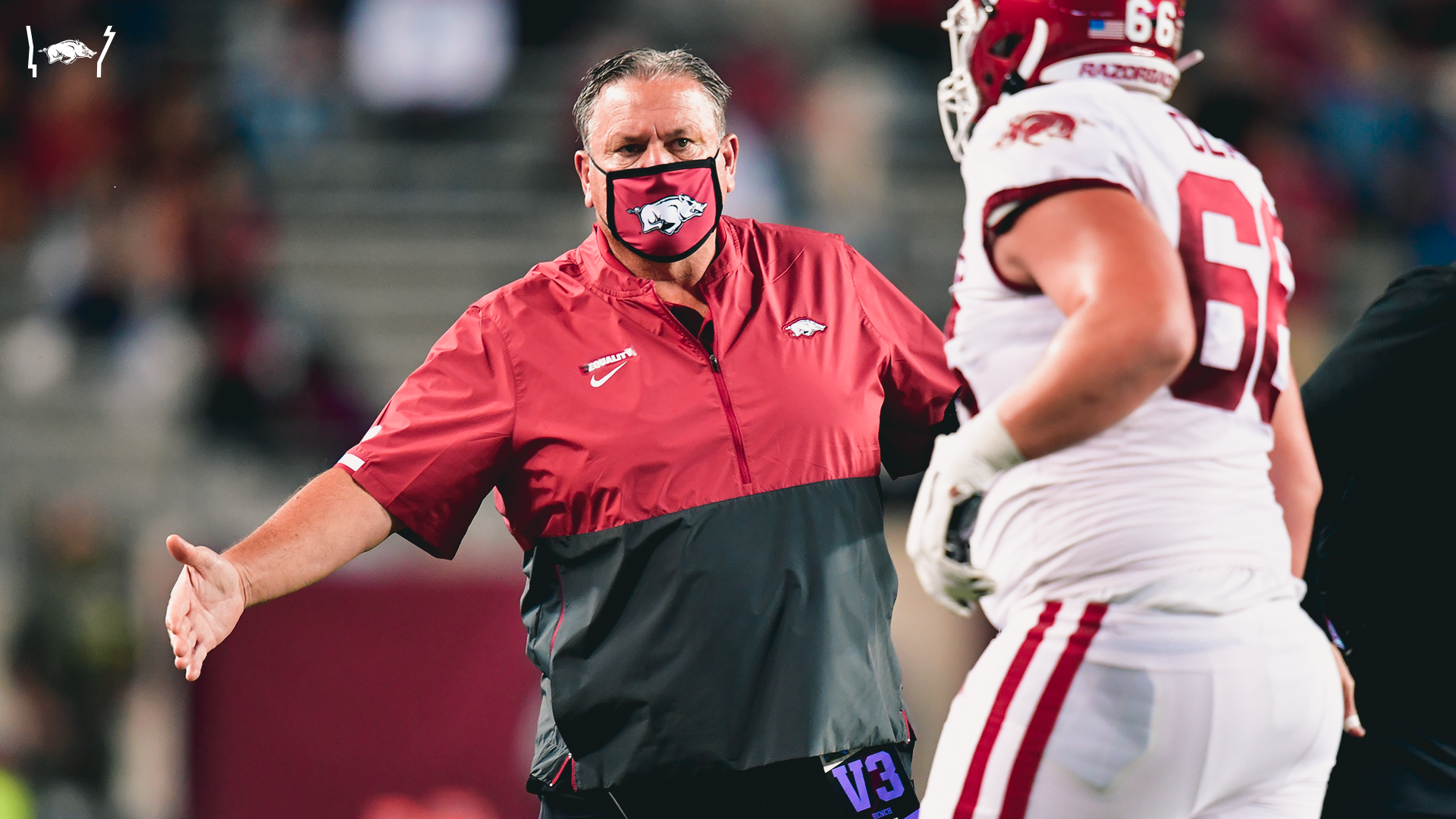 Razorbacks drop tough test at No. 8 Texas A&M
8:17, Q1: TOUCHDOWN, HOGS! Franks to Burks for six and the early lead!
10:35, Q3: It's good! Reed puts it through, and the lead is down to 11.
13:15, Q3: Touchdown! Franks to Burks again!
0:44, Q4: Touchdown, Hogs! Boyd into the endzone!