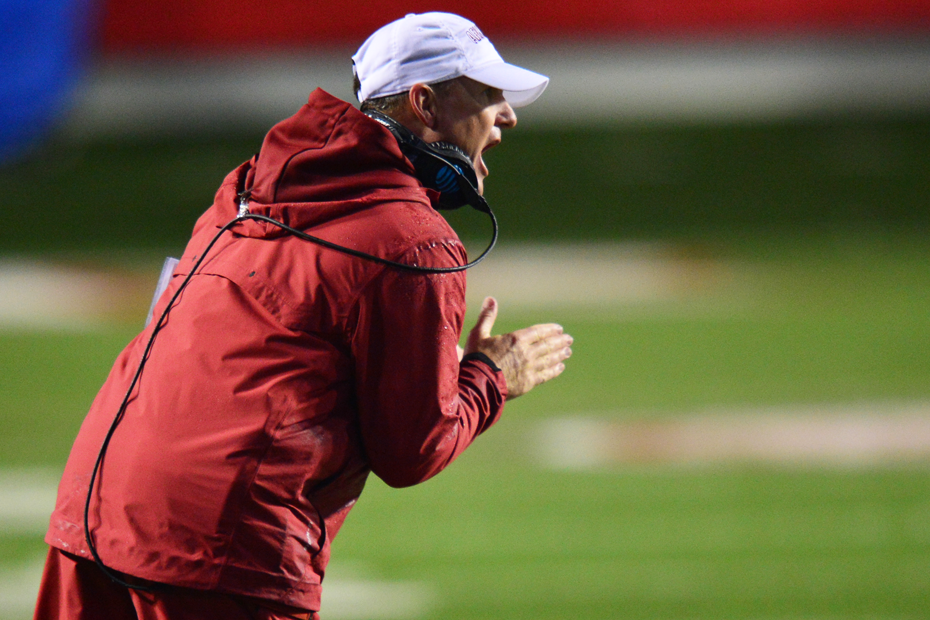 Razorbacks Drop Heartbreaker in Little Rock
LITTLE ROCK, Ark.- A strong offensive performance by the Arkansas Razorbacks (1-6, 0-4 SEC) wasn't enough to recover from a late-game comeback by Ole Miss in War Memorial Stadium.
Big Plays
Arkansas 3 – Ole Miss 3
Connor Limpert made a 43-yard field goal attempt on Arkansas' opening drive to put the Hogs on the board.
Arkansas 10 – Ole Miss 3
In Cheyenne O'Grady's third touchdown this season, the junior tight end caught a 39-yard pass from Ty Storey to give the Razorbacks a one-score lead.
Arkansas 10 – Ole Miss 3
In his second interception of the season, Ryan Pulley caught an interception in the end zone for a touchback.
Arkansas 17 – Ole Miss 3
Rakeem Boyd made a 69-yard touchdown pass from Ty Storey in his first score of the season.
Arkansas 24 – Ole Miss 10
In Cole Kelley's first passing attempt of the game, the quarterback threw a 39-yard touchdown pass to La'Michael Pettway.
Arkansas 27 – Ole Miss 10
In his second field goal of the game, Connor Limpert makes a 38-yarder to remain perfect on the day.
Arkansas 30 – Ole Miss 17
Connor Limpert's second 38-yarder of the game gave the Hogs a 13-point lead in the opening drive of the second half.
Arkansas 33- Ole Miss 24
Connor Limpert's 36-yarder made him a perfect 4-for-4 nearing the end of the third quarter.