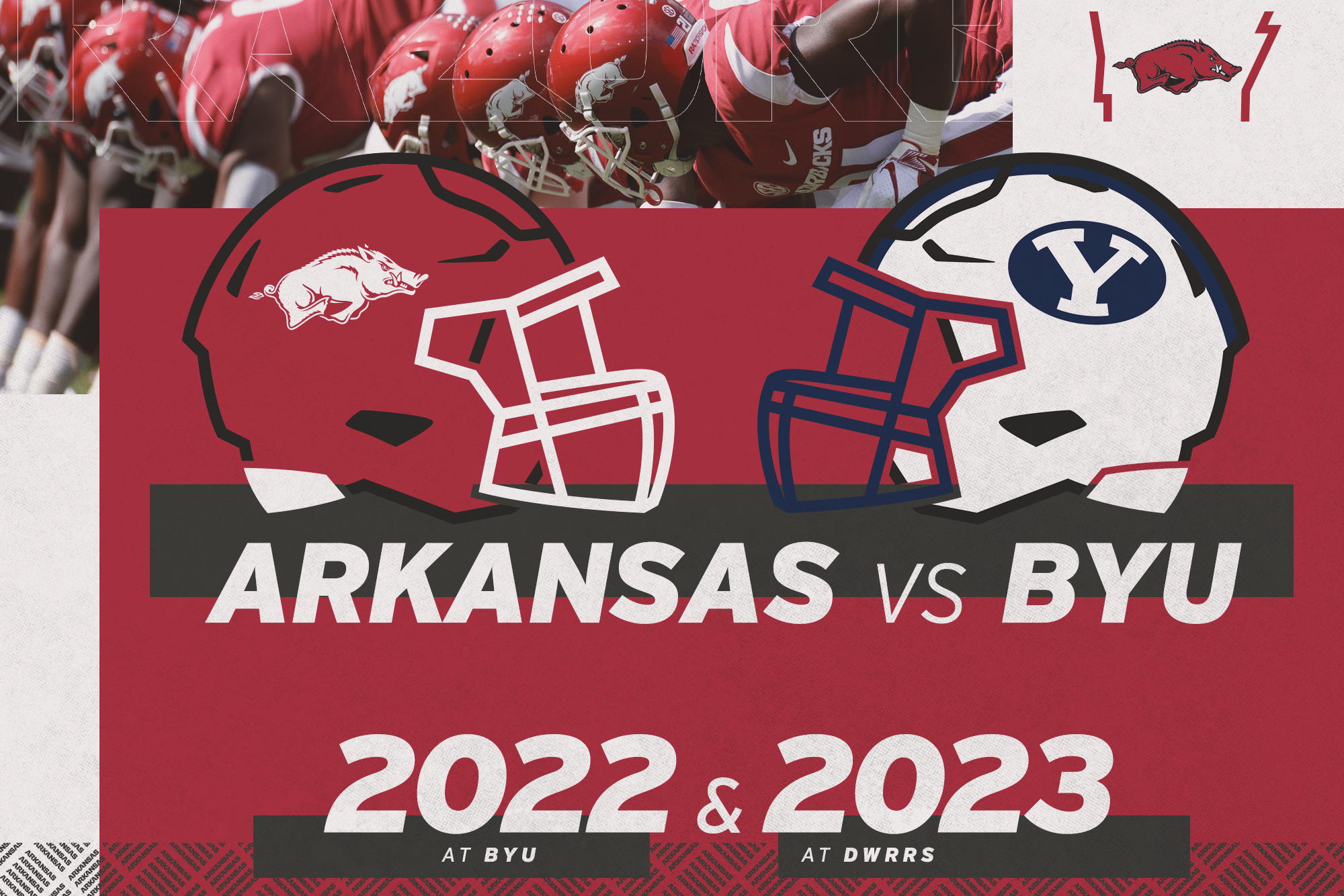 Razorbacks ink home-and-home deal with BYU
FAYETTEVILLE, Ark. – Arkansas and Brigham Young University will meet for the first time on the football field in 2022 as part of a home-and-home, two-game series.
The Razorbacks will travel to Provo, Utah in 2022 to take on the Cougars with BYU making the return trip to Donald W. Reynolds Razorback Stadium in 2023. The first game of the series is set for October 15, 2022 at Lavell Edwards Stadium, in what will be the first-ever game between the two schools. The Cougars will make the return trip to Fayetteville on September 23, 2023.
The two-game series with BYU is the latest football series announced by Arkansas. Earlier this fall the Razorbacks announced a two-game set with Oklahoma State with the Hogs travelling to Stillwater, Oklahoma in 2024 and hosting the Cowboys in 2027.