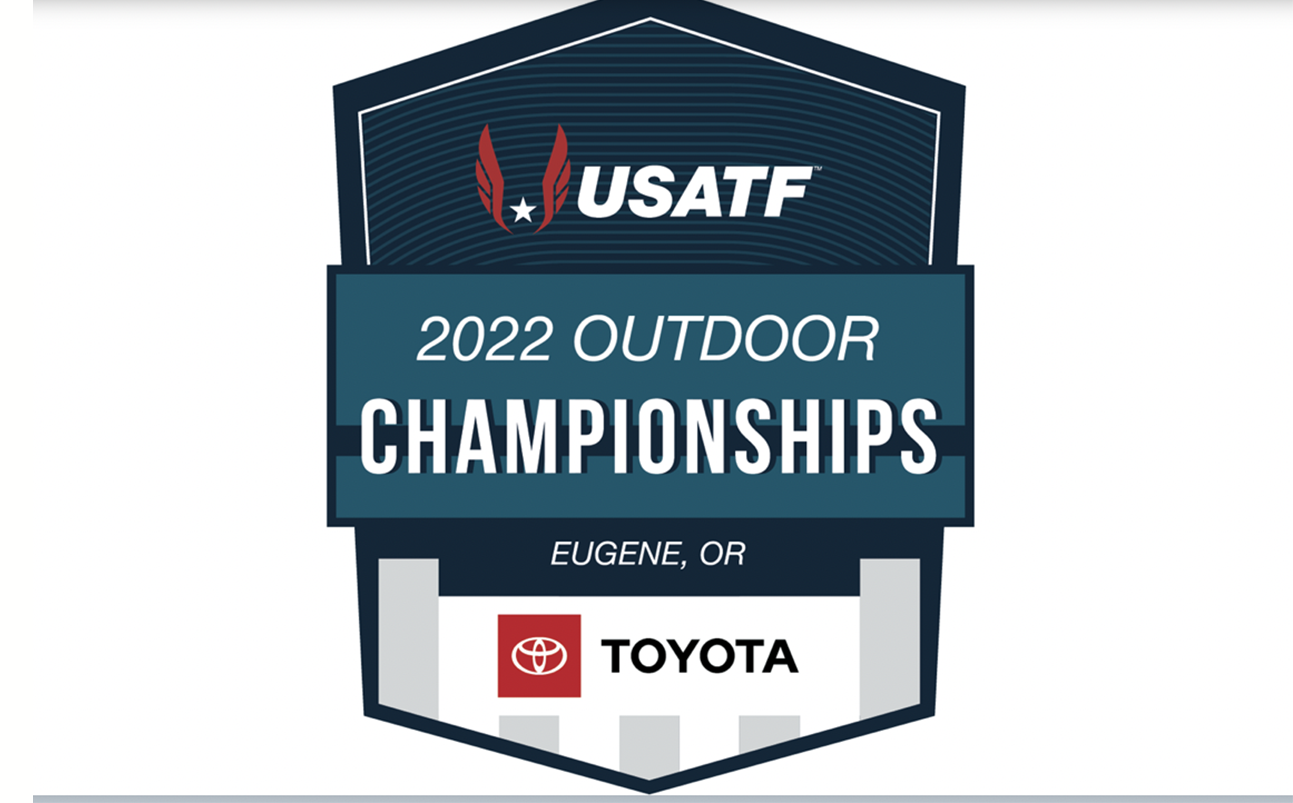 Razorbacks involved in multiple National Championship meets
EUGENE – This weekend marks championship week for 20 athletes affiliated with the Arkansas women's program. Competition will include the United States, Canada, Great Britain, and Jamaica Championships with World Championship berths on the line.
The USATF Championships will be held at Hayward Field on the University of Oregon campus along with the USATF U20 Championships, which will qualify individuals for the World U20 Championships in Colombia.
Current Razorbacks entered in the USATF Championships include Jada Baylark (100m), Rosey Effiong (400m), Lauren Gregory (1,500m & 5,000m), Krissy Gear (1,500m), Britton Wilson (400H), Logan Jolly (Steeplechase), and Amanda Fassold (Pole Vault).
Arkansas alums entered include Kiara Parker (100m & 200m), Nikki Hiltz (1,500m), Katie Izzo (5,000m), Payton Chadwick (100H), Sandi Morris (Pole Vault), and Arkansas volunteer assistant Shamier Little (400H). Professionals training in Fayetteville include Christina Clemons (100H) and Tara Davis (Long Jump).
Competing in the USATF U20s meet is Heidi Nielson (3,000m & 5,000m).
Razorbacks Joanne Reid (100m & 200m) and Kennedy Thomson (800m) will compete in the Jamaica and Canada Championships, respectively. Both of those meets will also be qualifying athletes to the Commonwealth Games this summer in Birmingham, England.
Arkansas alum Shafiqua Maloney, who represents St. Vincent and the Grenadines, will compete in the 400m at the Jamaica national championship meet. Cindy Sember, who trains in Fayetteville, will compete in the 100m hurdles at the UK Athletics Championships in Birmingham, England.
USATF Schedule (PT) | June 23-26 | Live results: https://results.usatf.org/2022Outdoors/
Thursday | June 23
| | | | |
| --- | --- | --- | --- |
| 4:50 p.m. | W 400H | First Round | Britton Wilson, Shamier Little |
| 5:15 p.m. | W Long Jump | FINAL | Tara Davis |
| 5:15 p.m. | W 100m | First Round | Jada Baylark, Kiara Parker |
| 6:53 p.m. | W 1500 | First Round | Lauren Gregory, Krissy Gear, Nikki Hiltz |
| 7:11 p.m. | W 400 | First Round | Rosey Effiong |
| 8:05 p.m. | W 5000 U20 | FINAL | Heidi Nielson |
Friday | June 24
| | | | |
| --- | --- | --- | --- |
| 5:10 p.m. | W 100H | First Round | Payton Chadwick, Christina Clemons |
| 5:35 p.m. | W 100 | Semi-Final | (Jada Baylark, Kiara Parker) |
| 5:55 p.m. | W Pole Vault | FINAL | Amanda Fassold, Sandi Morris |
| 6:05 p.m. | W Steeple | First Round | Logan Jolly |
| 7:04 p.m. | W 400H | Semi-Final | (Britton Wilson, Shamier Little) |
| 7:21 p.m. | W 100 | FINAL | (Jada Baylark, Kiara Parker) |
| 8:46 p.m. | W 400 | Semi-Final | (Rosey Effiong) |
Saturday | June 25
| | | | |
| --- | --- | --- | --- |
| 1:04 p.m. | W 100H | Semi-Final | (Payton Chadwick, Christina Clemons) |
| 1:40 p.m. | W 1500 | FINAL | (Gregory, Gear, Hiltz) |
| 2:21 p.m. | W 400 | FINAL | (Rosey Effiong) |
| 2:41 p.m. | W 100H | FINAL | (Payton Chadwick, Christina Clemons) |
| 2:51 p.m. | W 400H | FINAL | (Britton Wilson, Shamier Little) |
| 5:45 p.m. | W 3000 U20 | FINAL | Heidi Nielson |
Sunday | June 26
| | | | |
| --- | --- | --- | --- |
| 1:18 p.m. | W 5000 | FINAL | Lauren Gregory, Katie Izzo |
| 2:23 p.m. | W Steeple | FINAL | (Logan Jolly) |
Jamaica Championships (CT) | June 23-26 | Live results: https://bit.ly/3b98Zx0
Thursday | June 23
| | | | |
| --- | --- | --- | --- |
| 7:50 p.m. | W 100 | Prelims | Joanne Reid |
Friday | June 24
| | | | |
| --- | --- | --- | --- |
| 6:00 p.m. | W 100 | Semis | (Joanne Reid) |
| 8:40 p.m. | W 100 | FINAL | (Joanne Reid) |
Saturday | June 25
| | | | |
| --- | --- | --- | --- |
| 6:40 p.m. | W 400 | Prelims | Shafiqua Maloney |
| 7:40 p.m. | W 200 | Prelims | Joanne Reid |
Sunday | June 26
| | | | |
| --- | --- | --- | --- |
| 5:35 p.m. | W 400 | FINAL | (Shafiqua Maloney) |
| 7:05 p.m. | W 200 | FINAL | (Joanne Reid) |