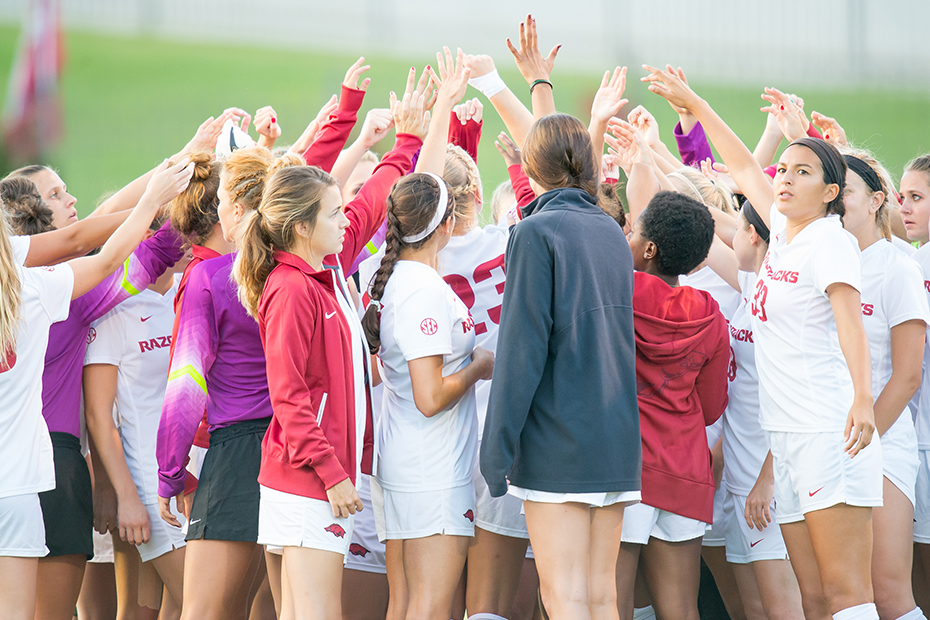 @RazorbackSoccer Set For Spring Matchup At Missouri State
FAYETTEVILLE, Ark. – The University of Arkansas soccer team will travel to Springfield, Mo. on Friday to battle the Missouri State Bears in a spring exhibition. The matchup is set to kickoff at 7:00 p.m. CT at Betty & Bobby Allison South Stadium.
Friday night's contest marks the fifth spring game for the Razorbacks, who defeated Butler Community College (7-0) and Oral Roberts (2-0) in Tulsa, Okla. and North Texas (1-0) and Tyler Junior College (2-0) in Denton, Texas earlier this spring.
"Every match is an opportunity to grow," said head coach Colby Hale. "We are in teaching and evaluating mode. There have been some positives and some areas where we need to grow. Missouri State will be good, but ultimately it is about applying what we have been working on into a match situation."
For more information on Razorback Soccer follow @RazorbackSoccer on Twitter.
2015 @RazorbackSoccer Spring Schedule
MARCH
7 (Sat) – Butler Community College (Tulsa, Okla. | 11:00 AM) – W, 7-0
7 (Sat) – Oral Roberts (Tulsa, Okla. | 12:30 PM) – W, 2-0
APRIL
4 (Sat) – North Texas (Denton, Texas | 11:30 a.m.) – W, 1-0
4 (Sat) – Tyler Junior College (Denton, Texas | 1:00 p.m.) – W, 2-0
10 (Fri) – Missouri State (Springfield, Mo. | 7:00 p.m.)
18 (Sat) – Nebraska Omaha (Fayetteville, Ark. | 12:00 p.m.)
26 (Sun) – Iowa (St Louis, Mo. | 3:00 p.m.)