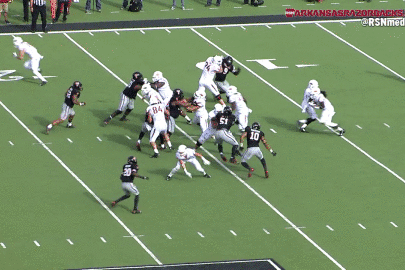 Rewind: Hogs Crush Red Raiders in Lubbock
A total of 438 rushing yards propelled Arkansas past the Texas Tech Red Raiders, 49-28, last September at Jones AT&T Stadium. Seven rushing touchdowns highlighted the Razorbacks' offensive efforts.
The Razorback offense produced 499 total yards with 438 coming from the ground.  Alex Collins tallied a career-high 212 rushing yards and two touchdowns, while Jonathan Williams accumulated 145 yards and four touchdowns for the Razorbacks.