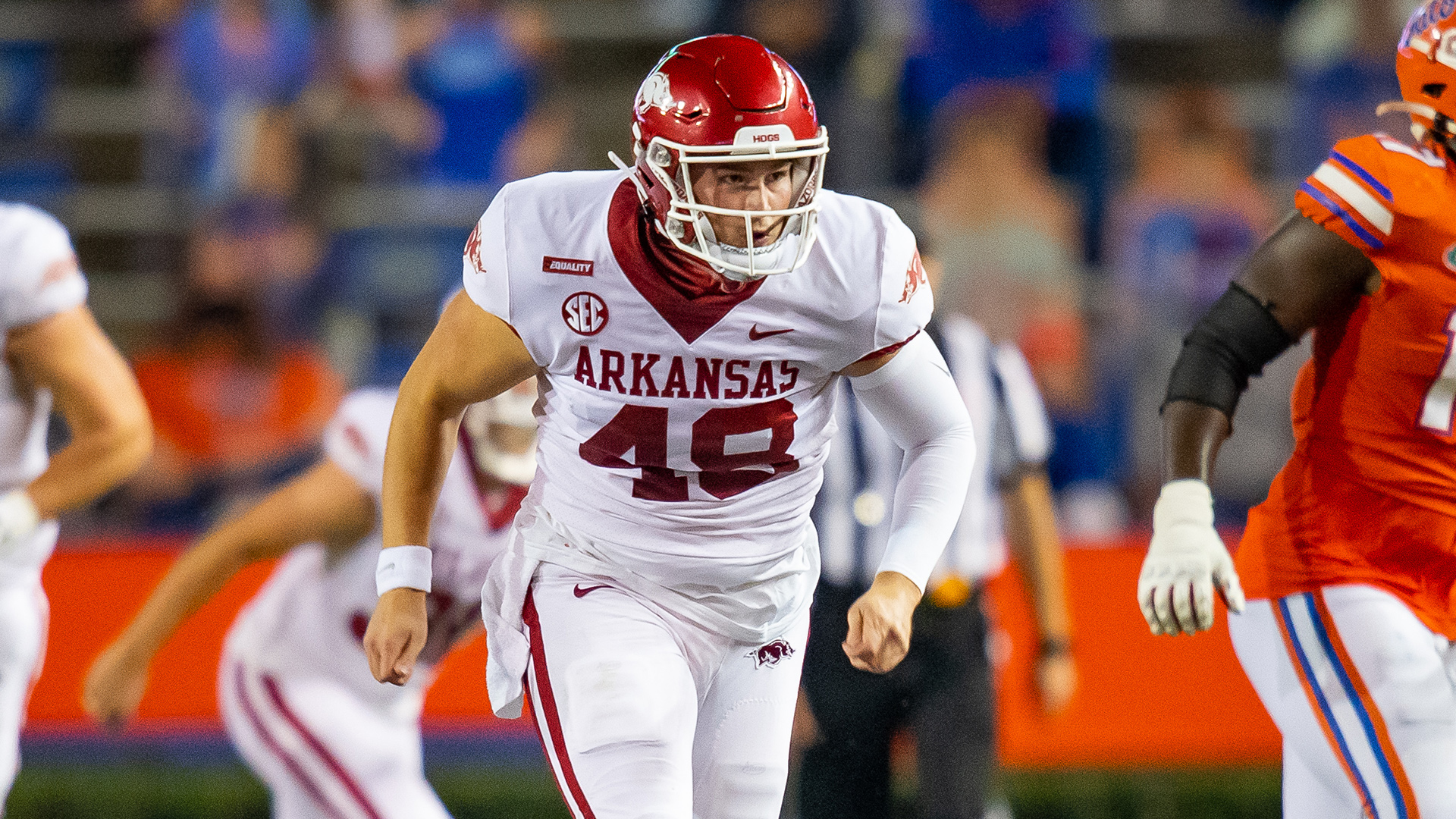 Silver Selected to Wuerffel Trophy Watch List
FAYETTEVILLE, Ark. – Arkansas redshirt senior long snapper Jordan Silver has been named to the Wuerffel Trophy Watch List.
Silver has been the Razorbacks' long snapper the last three seasons, appearing in 36 games over that span. Last year he handled all snapping duties on field goals and punts, and registered his first career tackle at Texas A&M. He represented Arkansas as member of the SEC's Football Leadership Council, which serves as a conduit of communication to the conference office on issues related to student-athletes experience and wellness. A biology major from Branson, Mo., Silver earned SEC Academic Honor Roll recognition in 2020.
Additionally, Silver is active in the community, and this year spent time as a Salvation Army Volunteer and made MLK Hog Calls, among other activities.
The Wuerffel Trophy is presented annually in Fort Walton Beach, Fla. and honors college football players who serve others, celebrate their positive impact on society and inspire greater service in the world. The winner of the trophy will be announced on Dec. 9, with the presentation to occur in February 2022.
The Razorbacks open the season at home against former Southwest Conference rival Rice at 1 p.m. Saturday, Sept. 4, on SEC Network+/ESPN+. Season tickets are available now and can be purchased here or by calling the Razorback Ticket Center at (479) 575-5151.