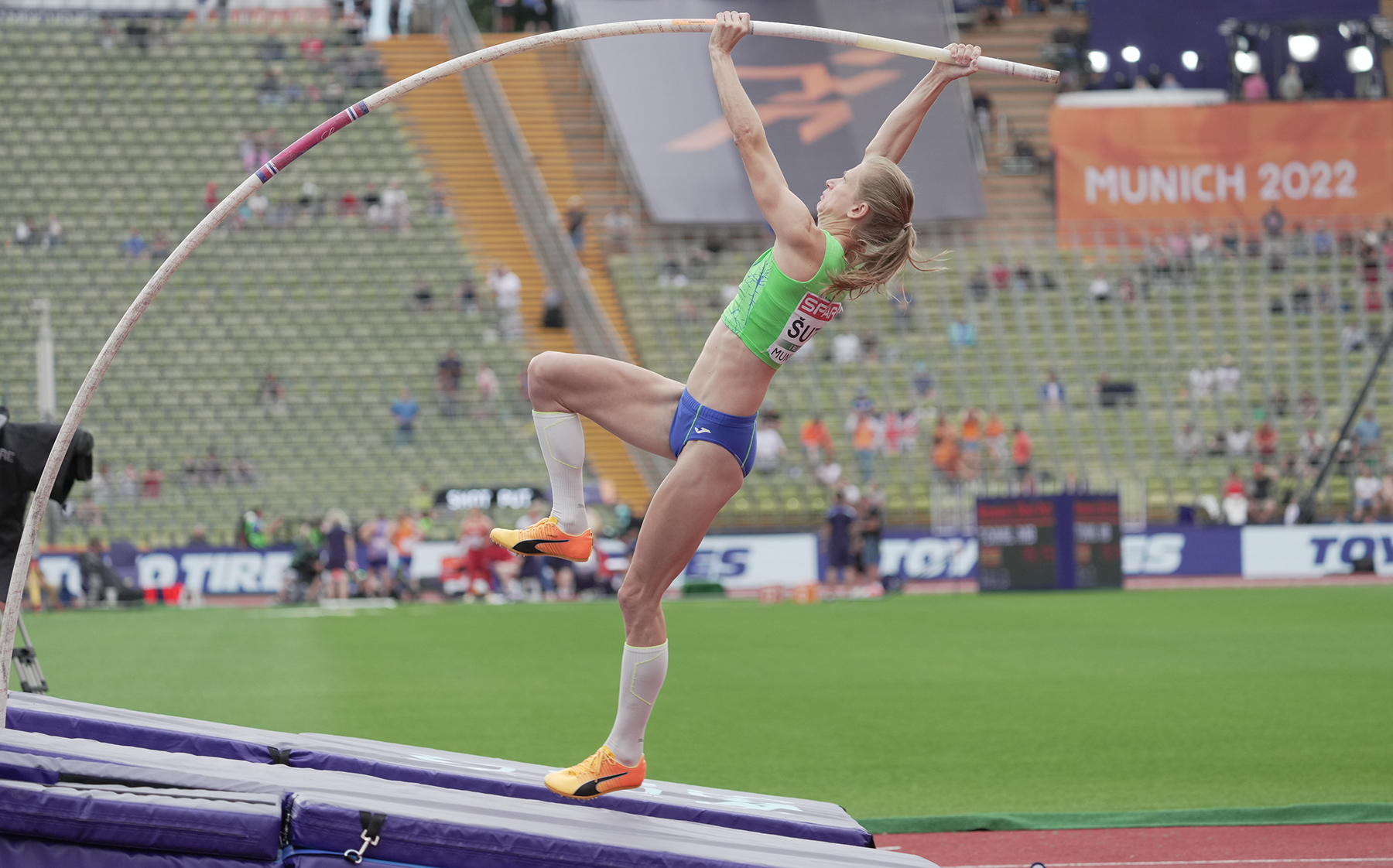 Tina Sutej advances to pole vault final at European Championships
MUNICH, Germany – On Monday, Arkansas alum Tina Šutej advanced to a third outdoor pole vault final in her sixth appearance at the European Outdoor Championships, which are being held in the 1972 Olympic Games host venue.
Šutej was the lone vaulter among a field of 25 who kept a clean sheet as she cleared two heights with no misses in getting over 14-5.5 (4.40) and 14-9.25 (4.50) to qualify for Wednesday's final.
Including Šutej, five vaulters in group B cleared 14-9.25 while four managed that height in group A. Three of the eight who cleared 14-5.5 advanced based on misses.
Two-time defending European champion Katerini Stefanidi of Greece, needed a third attempt to get over 14-5.5 and then managed to clear 14-9.25 on first attempt.
EUROPEAN CHAMPIONSHIPS | Munich, Germany
Day 3 Wednesday, August 17
| | | | |
| --- | --- | --- | --- |
| 8:00 pm | 1:00 pm CT | W Pole Vault FINAL | (Tina Šutej) |
Day 6 Saturday, August 20
| | | | |
| --- | --- | --- | --- |
| 8:43 pm | 1:43 pm CT | W 100m Hurdles Round 1 | Cindy Sember |
Day 7 Sunday, August 21
| | | | |
| --- | --- | --- | --- |
| 7:10 pm | 12:10 pm CT | W 100m Hurdles Semifinal | (Cindy Sember) |
| 8:45 pm | 1:45 pm CT | W 100m Hurdles FINAL | (Cindy Sember) |