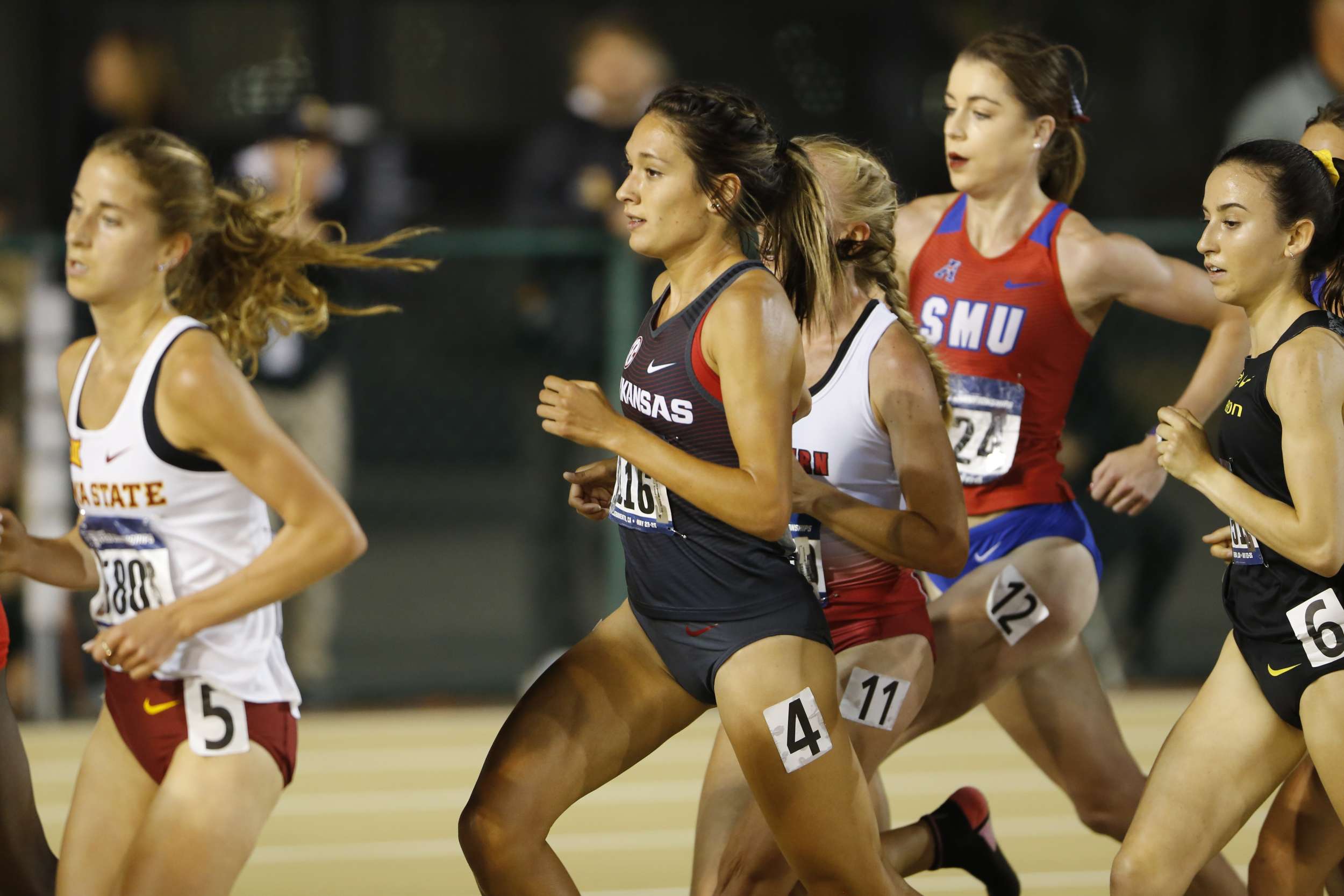 Vaulters head to KU, distance runners to Boston this weekend
FAYETTEVILLE, Ark. – The women's track & field program will open the indoor season this weekend with four pole vaulters headed to Kansas and four distance runners travelling to Boston to race.
The vaulters will be the first to compete, jumping on Friday afternoon at the Bob Timmons Challenge in Lawrence, Kansas. Nastassja Campbell and Lauren Martinez will make their Arkansas debuts alongside Genna Potter and Bailee McCorkle beginning at 1 p.m. inside the Anschutz Pavilion.
Campbell will make her Arkansas debut after a stellar indoor/outdoor freshman campaign at Stephen F. Austin last year, earning first-team All-America status indoors with a seventh place finish and second-team All-America honor outdoors finishing 16th. Martinez will jump for the Razorbacks for the first time after joining the squad from Cal. She earned second-team All-America honors in 2018 during indoor and outdoor season, finishing 10th indoors and 11th outdoors, respectively.
Potter begins her junior season after competing in eight meets for the Hogs last season. McCorkle jumped in 10 meets for the Razorbacks last season, finishing 10th outdoors at the SEC Championships and 12th indoors at the SEC Championships.
The Razorbacks will step onto the track Saturday at the Sharon Colyear-Danville Season Opener, Carina Viljoen and Kennedy Thomson will run the 3K with Thomson competing unattached. Katie Izzo and Taylor Werner will race in the 5K with Werner running unattached.
Izzo and Werner are fresh off an incredible cross country season, leading the Razorbacks to their first-ever NCAA cross country championship. Izzo led the squad at NCAAs with a third place finish after winning the SEC individual title in Lexington, Kentucky. Werner finished fourth overall at the NCAA championships and second at the SEC championships. Viljoen scored at both meets as well, finishing fourth at SECs and 28th overall at NCAAs. Thomson will make here Arkansas debut after joining the team from UT-Chattanooga, where she earned all-conference in the 800-meter thanks to a third-place finish at the Southern Conference championships.