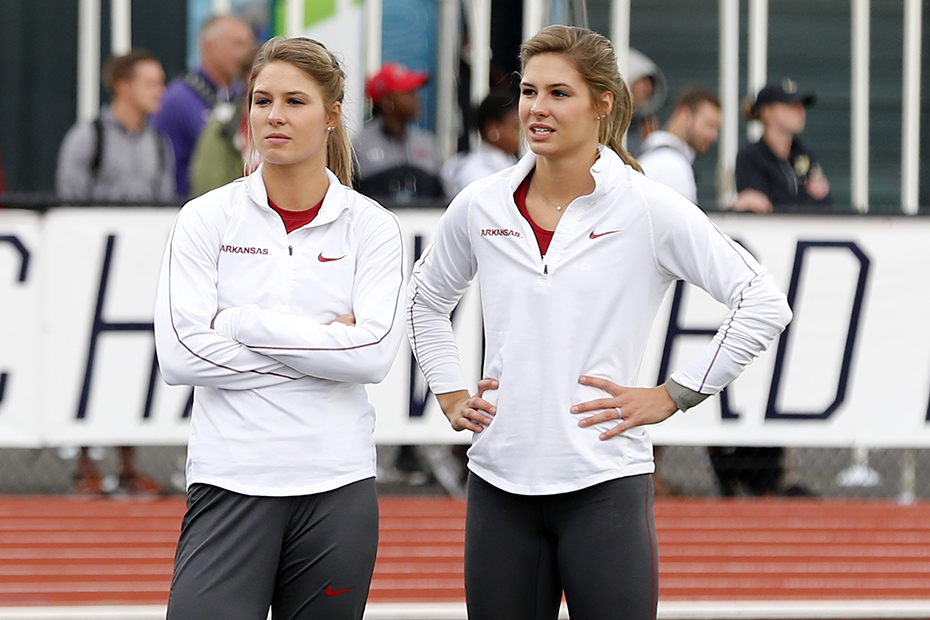 Weeks' Sweep NCAA Track And Field Elite90 Honors
EUGENE, Ore. – Four-time first team All-Americans Lexi and Tori Weeks completed the NCAA Elite90 sweep as the top scholar-athletes represented at the 2017 NCAA Indoor and Outdoor Championships.
Formerly known as the Elite 89, the Elite 90 an award founded by the NCAA in the 2009-10 season, recognizes the true essence of the student-athlete by honoring the individual who has reached the pinnacle of competition at the national championship level in his or her sport, while also achieving the highest academic standard among his or her peers.
The Elite 90 is presented to the student-athlete with the highest cumulative grade-point average participating at the finals site for each of the NCAA's championships. Eligible student-athletes are sophomores or above who have participated in their sport for at least two years with their school. They must be an active member of the team, traveling and a designated member of the squad size at the championship.
The NCAA acknowledged Tori Weeks for her academic accomplishments prior to the start of the women's event finals on Saturday afternoon in Eugene. Lexi Weeks was presented with her award in March at the indoor national championships banquet in College Station, Texas.
On Thursday afternoon, the pair combined to score 11 points towards Arkansas' team total, boosting the Hogs into fourth place at the NCAA outdoor meet. Lexi finished as the national runner-up in the pole vault while Tori placed sixth with a final clearance of 4.40m/14-5 1/4.
They both hold 4.00 cumulative grade point averages in chemistry through two years at the University of Arkansas and were both recently selected to the Academic All-District team by the College Sports Information Directors of America (CoSIDA). As All-District selections Lexi and Tori are now eligible for Academic All-America consideration.
For more information on Arkansas track and field including in-meet updates, follow @RazorbackTF on Twitter.