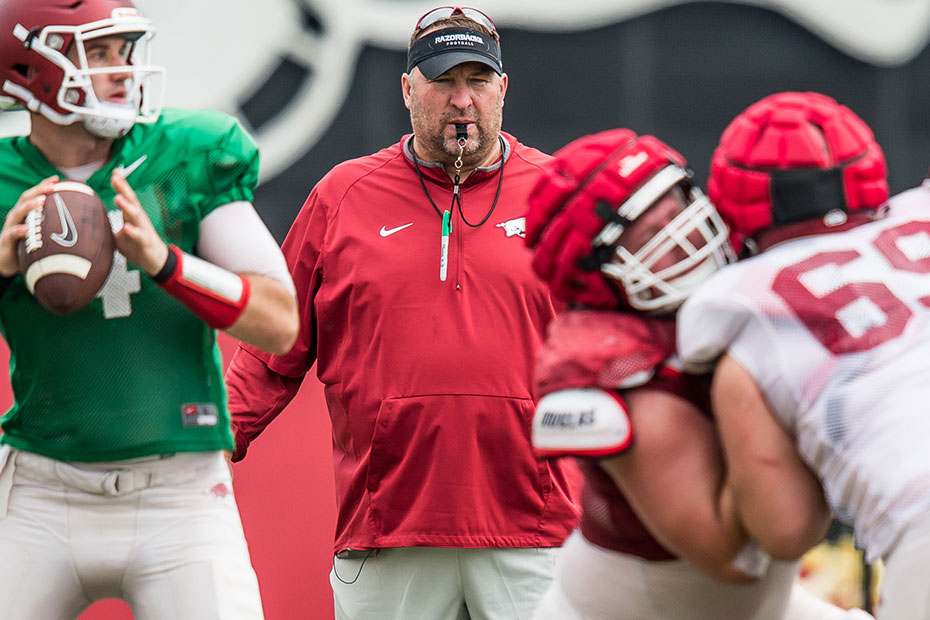 What's On TV Sunday Night
FAYETTEVILLE, Ark. – With just four days remaining until Arkansas' season opener against Florida A&M at War Memorial Stadium in Little Rock, fans can get ready for Thursday's opener by tuning into the SEC Network and the first episode of the Bret Bielema Show on Sunday night.
SEC Network Preview Show
The SEC Network crew will breakdown the Razorbacks heading into their fifth season under head coach Bret Bielema. The episode will also include behind-the-scenes footage from SEC Inside and an interview with senior quarterback Austin Allen.
Time: 8 p.m. CT
Channel: SEC Network
The Bret Bielema Show Presented by AT&T
The first of 12 shows this season will kick off tonight with three different air times. Coach Bielema will breakdown each side of the ball, special teams and the schedule with host Chuck Barrett. The show will also feature
Time: 9 p.m. CT
Channel: KFTA (Fort Smith)
Time: 10:30 p.m. CT
Channel: KATV (Little Rock)
Time: 11 p.m. CT
Channel: KNWA (Fayetteville)