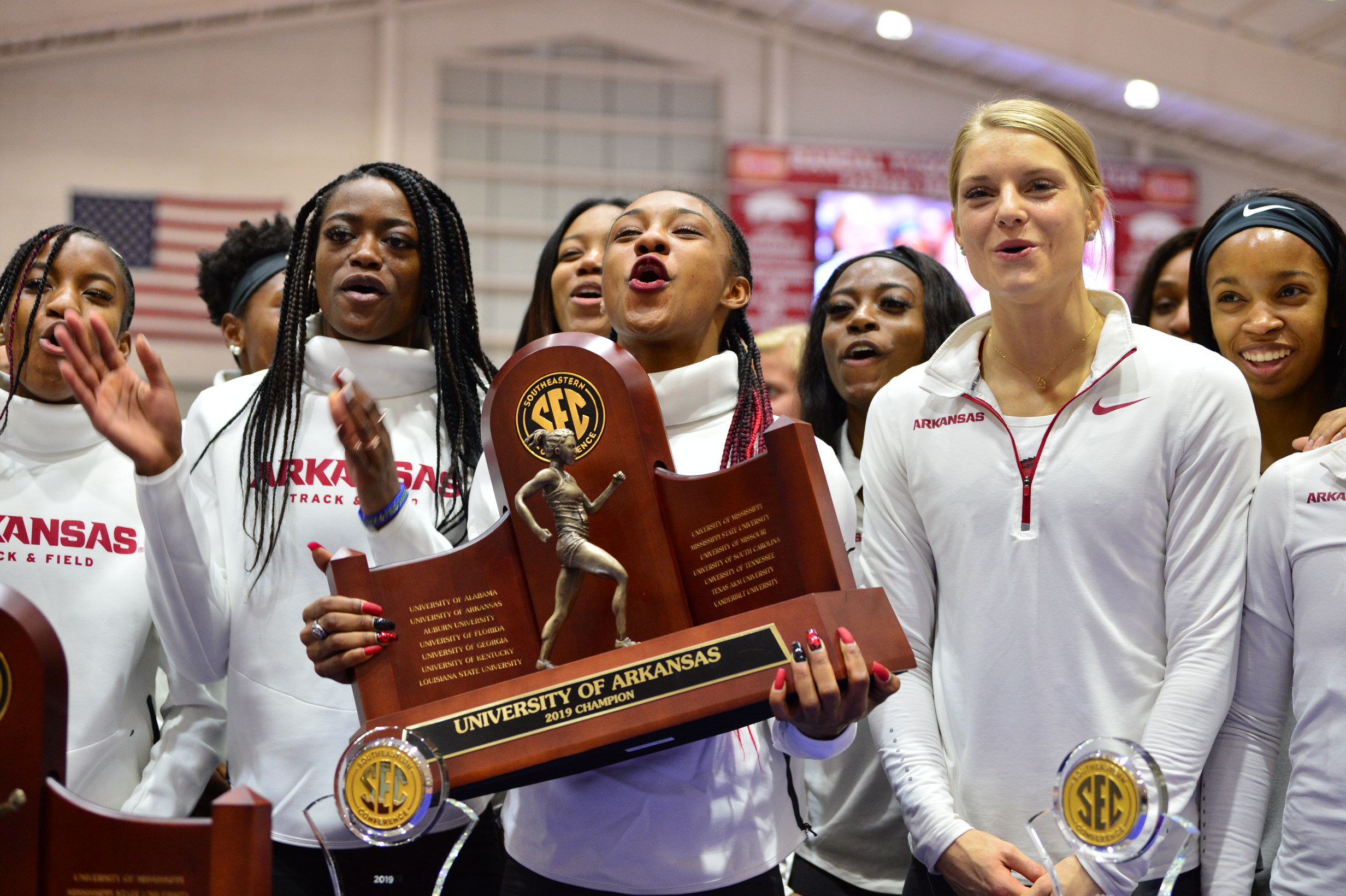 Women's Track & Field ranked No. 2 in preseason top-25
FAYETTEVILLE, Ark. – The Razorback Women's Track & Field squad is ranked No. 2 in the preseason top-25 after winning the triple crown for the year 2019. Arkansas is coming off its fifth-straight SEC indoor title and head coach Lance Harter leading the Razorbacks to 62-pts at the NCAA Indoor Championship, fielding 12 All-American performances in total.
Jada Baylark is in her fourth year of action during the indoor season and looking for more All-American honors after earning Second-Team All-American with her 15th-place finish in the 60-meters as a sophomore. Last season, the Little Rock native posted 15 top-10 finishes in six meets during the indoor season. Baylark also qualified for the finals of the 60-meter dash at the 2019 Indoor SEC Championships.
Katie Izzo leads a distance group that is coming off a cross country season where she helped win the program's first national title. Her third-place finish (19:59.3) in Terra Haute, Ind. last November led the Razorback effort, earning All-America distinction. Izzo was selected to The Bowerman Preseason Watch List on Monday.
Arkansas is joined by seven other SEC women's programs in the top-25, which leads the nation. The indoor slate begins Friday, January 17, when the women host the Arkansas Invitational at the Randal Tyson Indoor Track.
For more information on Razorback Track & Field, follow @RazorbackTF on Twitter.