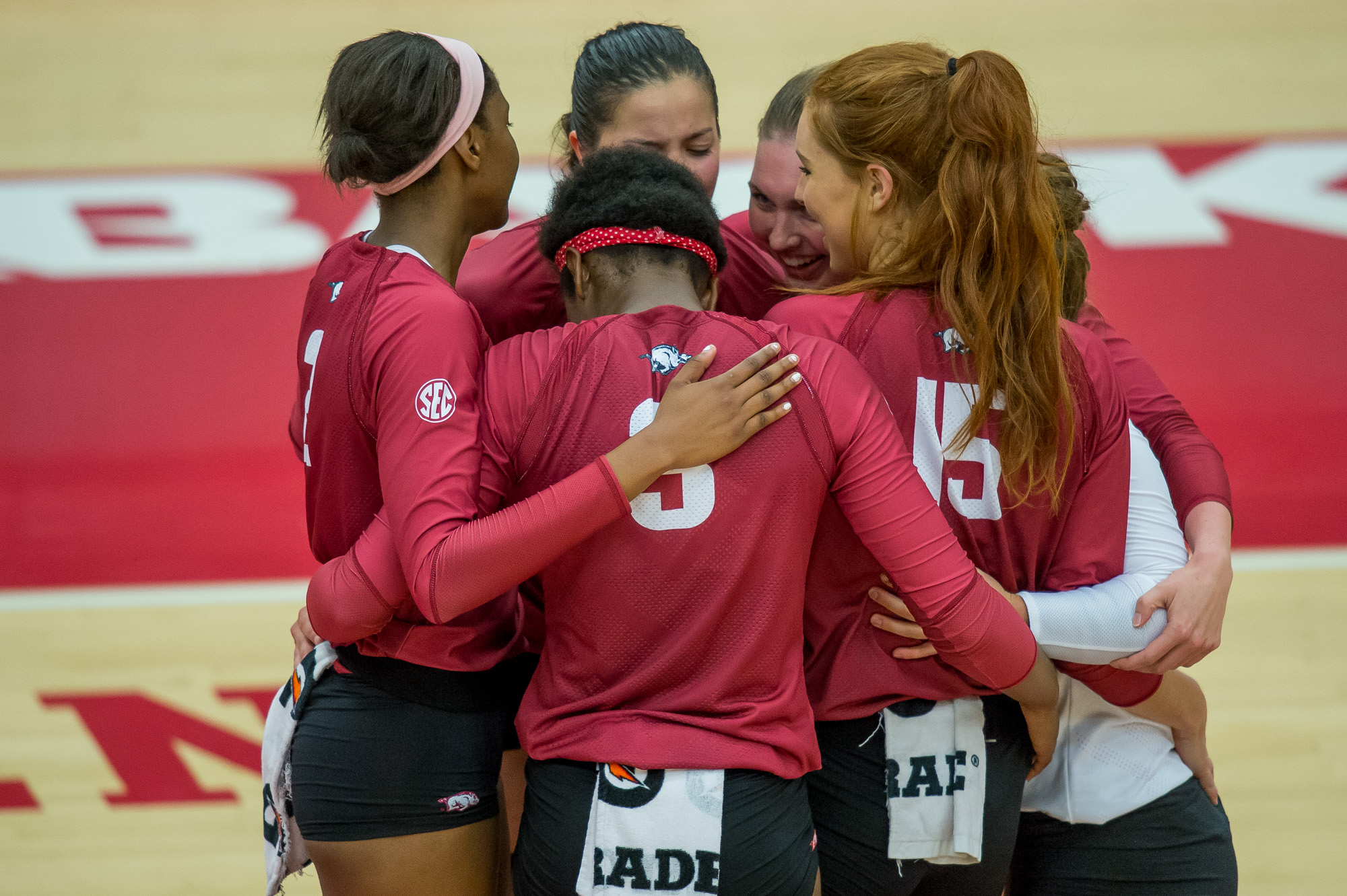 Career Highs in Four-Set Loss to Maryland
LAWRENCE, Kan. – Senior teammates Danielle Harbin and Savannah Voelzke each registered career-high performances in a four-set loss to Maryland Friday morning in the opening match of the 2016 Kansas Invitational. Arkansas (0-4) returns to the Horejsi Center court at 5 p.m. (CT) to face Chicago State in its second match of the day. Friday evening's match will be televised by Cox Sports TV.
FINAL
Maryland 3, Arkansas 1 (25-21, 25-22, 20-25, 25-19) | Box Score
Attendance: 500 | Time: 2:16
Horejsi Center (Lawrence, Kan.)
#RazorStats
• Leaders vs. Maryland
o Kills: Danielle Harbinn – 18 (career high)
o Digs: Okiana Valle – 23
o Blocks: Breana Jones – 6.0 (0-6)
Having already tied her then-career high in the season opener, Harbin established a new mark with 18 kills against Maryland to surpass her previous best of 14. Voelzke registered 10 kills and a career-high 15 digs in the match for the first double-double showing of her career. Freshman Rachel Rippee posted a double-double of her own with 16 assists and 11 digs.
Defensively, sophomore libero Okiana Valle led all players with 23 digs which marks the seventh 20-dig effort of her career. Senior Breana Jones led Arkansas' efforts at the net with six total blocks. Harbin and Rippee accounted for five of the team's seven aces against Maryland (4-0). Jones and Voelzke also had service winners in the match.
The Razorbacks dropped the first two sets of the match before the offense turned it on for a .500 hitting percentage in the third frame. With the score tied at 16-all, Arkansas used a four-point surge to seize control of play. The run included a pair of tandem blocks featuring Jones. Arkansas closed out the set with the help of kills from Harbin and Barbara Dapic.
After three road trips to begin the season, the Razorbacks return to Fayetteville for their home opener Sept. 16-17 with the Arkansas Invitational at Barnhill Arena. Season tickets are available for purchase through the Razorback Ticket Center with pricing options beginning at $40. Fans can call 800-982-HOGS (4647) or buy tickets online.
For more information about Arkansas volleyball, follow @RazorbackVB on Facebook, Instagram, Snapchat and Twitter.