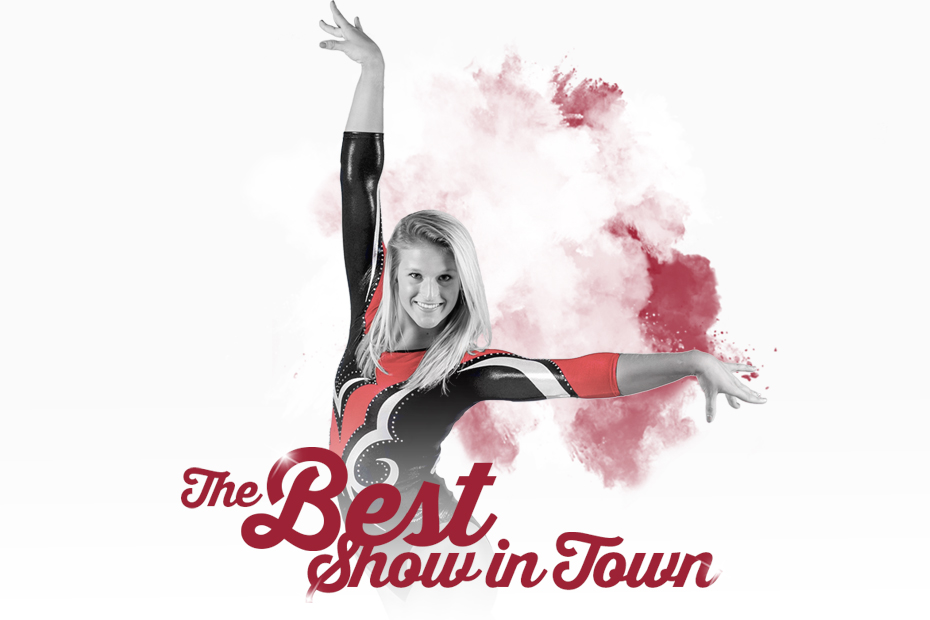 Gymnastics Ranked No. 13 in Preseason Poll
Preseason Poll | Purchase Tickets
FAYETTEVILLE, Ark. — Arkansas gymnastics received a No. 13 national ranking in the 2016 NACGC/W Preseason Coaches Poll, released by www.RoadToNationals.com on Tuesday morning. The Razorbacks collected 1,457 votes and find themselves between No. 12 Oregon State (1,491) and No. 14 California (1,411) to begin the season. In 2015, Arkansas was ranked preseason No. 12 and reached as high as No. 8 during the season, before finishing No. 14 in the nation.
Widely regarded as the strongest women's gymnastics conference in the country, the SEC boasts all eight of its members in the top 23, including six of the top 13 squads. Coming in at No. 1 is Oklahoma (2,266) from the Big 12, Arkansas' second opponent of the season. The Razorbacks meet three of the top five squads – No. 2 Florida, No. 3 Alabama and No. 5 LSU – all on the road. Overall, of Arkansas' 12 regular-season opponents, nine are in the top 23 and the whole dozen is among the top 34.
In total, the Razorbacks face seven of the top 10 teams in the preseason poll, including No. 9 Georgia in the home opener on Jan. 15 in Barnhill Arena. No. 10 Auburn also visits Fayetteville for a Friday night meet on Jan. 29. Other home meets include No. 21 Kentucky on Feb. 26 and No. 34 Utah State for Arkansas' Senior Night on March 11.
Ticket packages start at $25 for general admission, while fans can purchase reserved season tickets for $40. Fans can purchase tickets by calling the Razorback Ticket Center at 800-982-HOGS or 479-575-5151. Additional ticketing information can be found online HERE.
For more #Gymbacks content during preseason action, please follow @RazorbackGym on Instagram, Twitter and Snapchat.