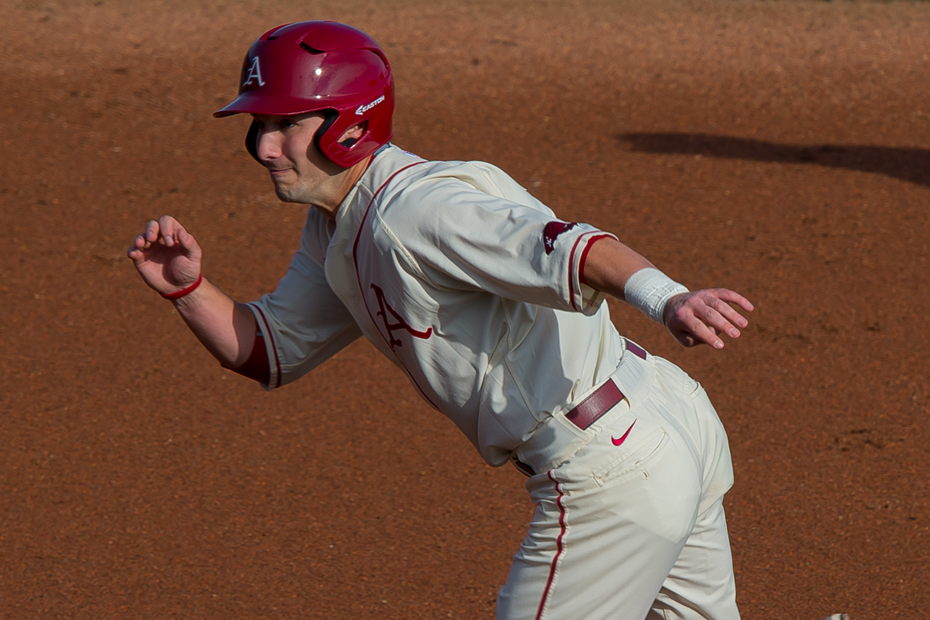 Hogs Cancel Cal, Schedule Eastern Illinois
FAYETTEVILLE, Ark. – Due to the threat of extreme cold temperatures on Thursday and Friday and the potential for additional inclement weather for the remainder of the weekend, Arkansas' four-game series against California has been cancelled and the Razorbacks will now play a three-game series with Eastern Illinois starting on Saturday.
The forecast for Thursday and Friday as well as Eastern Illinois' flexibility related to travel and availability to play a Saturday through Monday series, based on weather, was a significant factor in the schedule change.
All four games against the Golden Bears have been cancelled and Arkansas has scheduled Eastern Illinois to play Saturday (TBA), Sunday at 1:05 p.m. and Monday at 2:05 p.m. at Baum Stadium. Saturday's game time will be announced on Wednesday.
Fans can use previously purchased California series tickets for Saturday and Sunday on those respective days, while Friday's California ticket can be used on Monday. Thursday's Cal ticket should be saved for a potential additional game to be added to the schedule at a future date.
The Razorbacks are in the midst of a nine-game homestand as Arkansas will now host Eastern Illinois for the second consecutive season after sweeping the Panthers in a three-game series last year. Arkansas is 21-1 all-time against EIU, including 15 consecutive victories.
For more information on Arkansas baseball, follow @RazorbackBSB on Twitter.