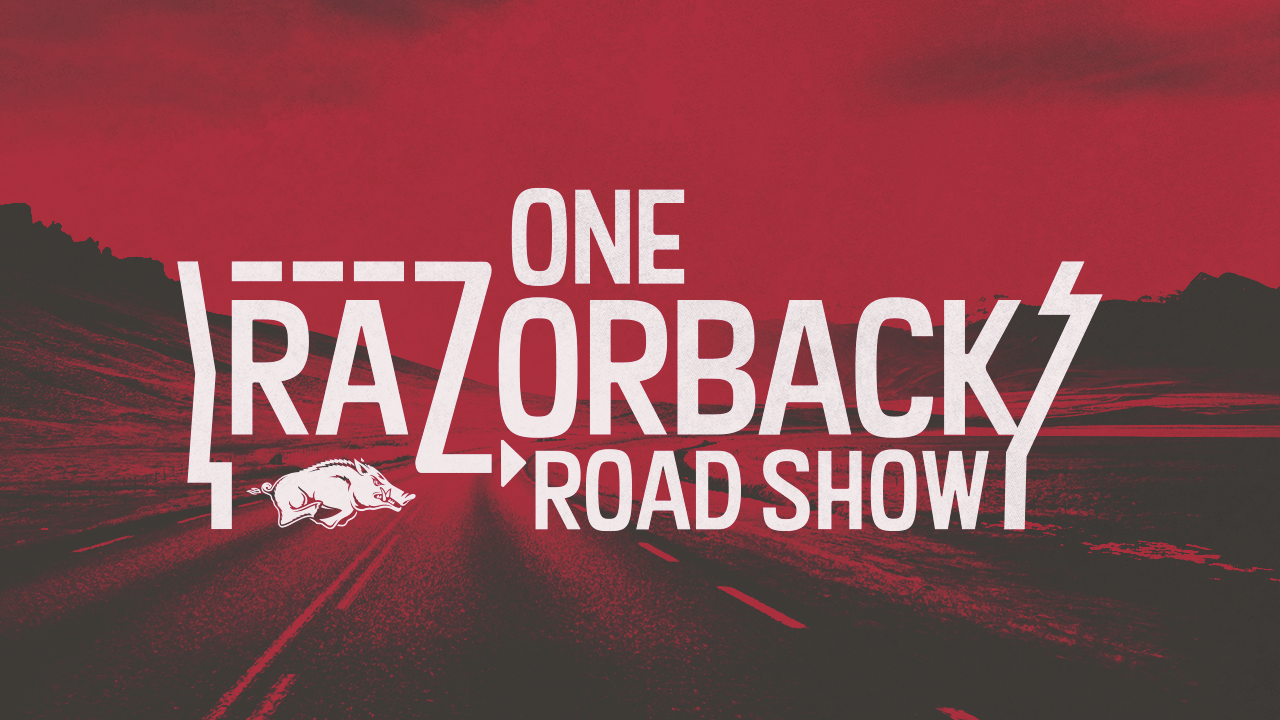 ONE Razorback Roadshow Headed to Paragould
The ONE Razorback Roadshow is headed to Paragould, Arkansas, on Tuesday, July 16. Hosted by Vice Chancellor and Director of Athletics Hunter Yurachek, the roadshow is a part of Razorback Athletics' ongoing commitment to be involved in communities around Arkansas while celebrating the passion and support of the Razorbacks throughout the state.
This free community event will take place at Skinny J's, with doors opening at 5 p.m. Complimentary food and beverages will be available at the event.
Get an inside look into Razorback Athletics with Director of Athletics Hunter Yurachek, plus hear from Arkansas volleyball coach Jason Watson and Razorback gymnastics coach Jordyn Wieber.
Fans will also have the opportunity to enjoy appearances by the Razorbacks Spirit Squads & Big Red. Complimentary appetizers and beverages will be available.
Paragould is the fourth stop on the summer tour, which has featured events in Mountain Home, Texarkana, El Dorado and Pine Bluff. Along the way, fans have enjoyed great food and music along with visits by women's basketball coach Mike Neighbors, women's tennis coach Courtney Steinbock, men's tennis coach Andy Jackson, soccer coach Colby Hale, softball coach Courtney Deifel, football coach Chad Morris, swimming and diving coach Neil Harper, women's golf coach Shauna Taylor and men's golf coach Brad McMakin.
Fans are encouraged to RSVP for this event by Monday, July 15 by noon. Click here to RSVP.
DETAILS
Tuesday, July 16, 2019
5-7 p.m.
Skinny J's
117 N. Pruett St.
Paragould, AR 72451
Free Admission