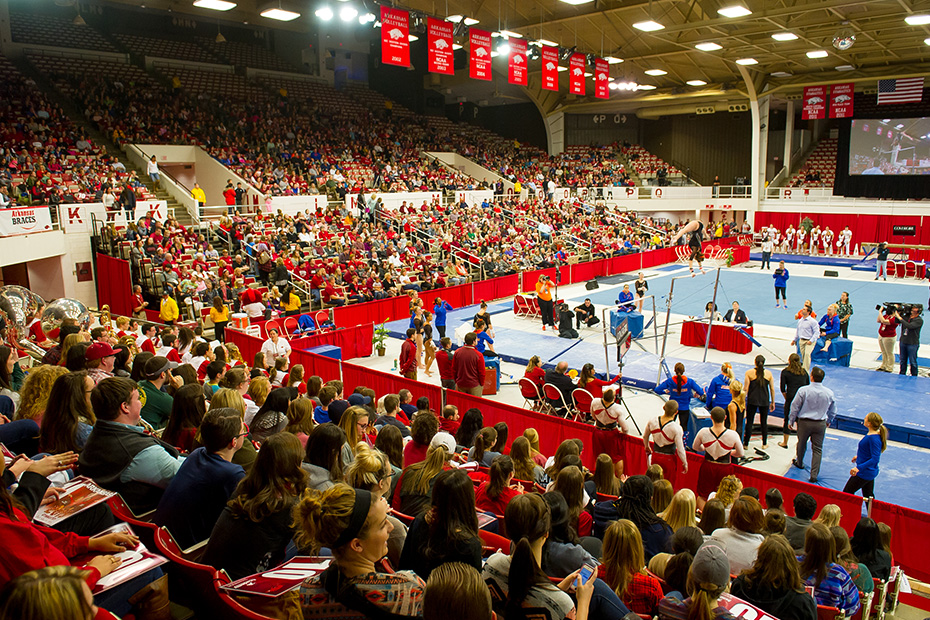 @RazorbackGym to Host Daddy-Daughter Date Night on Friday
FAYETTEVILLE, Ark. — On Tuesday, the University of Arkansas athletic marketing department announced that this Friday's Arkansas women's gymnastics tri-meet against Illinois State and Southeast Missouri State will be the first-ever 'Daddy-Daughter Date Night'. Events at Barnhill Arena will begin at 6:45 p.m.
Friday's promotion will feature a free commemorative coffee mug for the first 200 fathers in attendance with their daughters. Dads can pick up their coffee mug at the marketing table located in the southwest corner of the arena beneath Section Q.
There will also be a photo booth in the north lobby where all fans can have their photo taken with props to commemorate the night.
Razorback fans of all ages will have the chance to get an autograph from their favorite gymnast this Friday, as there will be a team autograph session after the meet.
For more information on Arkansas women's gymnastics, follow @RazorbackGym on Twitter.