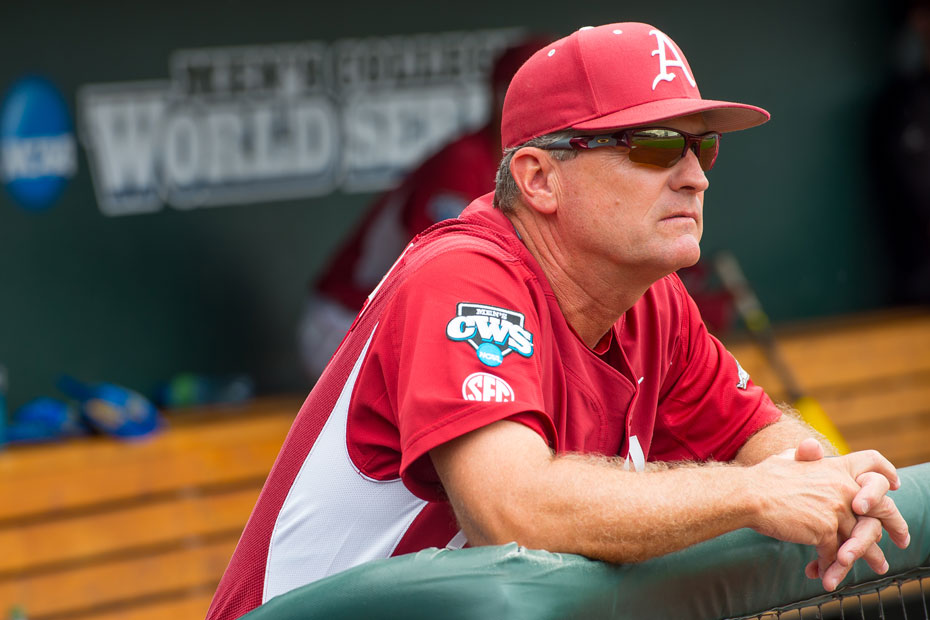 Razorbacks Ranked In Preseason Baseball Poll
FAYETTEVILLE, Ark. – The first preseason poll for the 2016 baseball season has been released and the Arkansas Razorbacks checked in at No. 24, Collegiate Baseball announced Monday.
Arkansas is one of nine Southeastern Conference teams in the Collegiate Baseball Fabulous 40 Preseason Poll. All 14 SEC teams received a vote in the poll. At No. 24, Arkansas is already ranked higher in the Collegiate Baseball poll than at any point last season with the exception of the Razorbacks' No. 7 final ranking.
The Razorbacks began the 2015 campaign ranked No. 36 in the Collegiate Baseball poll and started the year 15-15 but went on a torrid pace to finish the regular season and sprinted into the postseason with lots of momentum.
The squad became one of just five teams in the nation to advance to the NCAA Tournament in each of the past 14 years. After sweeping the Stillwater Regional, Arkansas hosted Missouri State in the NCAA Fayetteville Super Regional and drew record crowds as the most passionate fans in college baseball helped the Razorbacks reach their eighth College World Series appearance. Arkansas is one of just 10 teams to advance to three of the last seven College World Series. The team also finished second nationally in attendance for the third straight year, averaging 8,290 fans per game.
The Razorbacks return several key players from their 2015 College World Series team, including All-SEC pitcher Zach Jackson. Pitchers Dominic Taccolini, Keaton McKinney, and James Teague also return to give Arkansas one of the nation's top pitching staffs. Arkansas also returns several position starters, including second baseman Rick Nomura, shortstop Michael Bernal, first baseman Clark Eagan, and catcher Tucker Pennell.
 The #OmaHogs will begin their 2016 season on Feb. 19 at Baum Stadium against Central Michigan. Arkansas will open with 16 of its first 19 at Baum Stadium. Season tickets, mini-plans and single-game tickets are available at ArkansasRazorbacks.com or by calling the Razorback Ticket Office at 1-800-982-HOGS.
For more information on Arkansas baseball, follow @RazorbackBSB on Twitter.