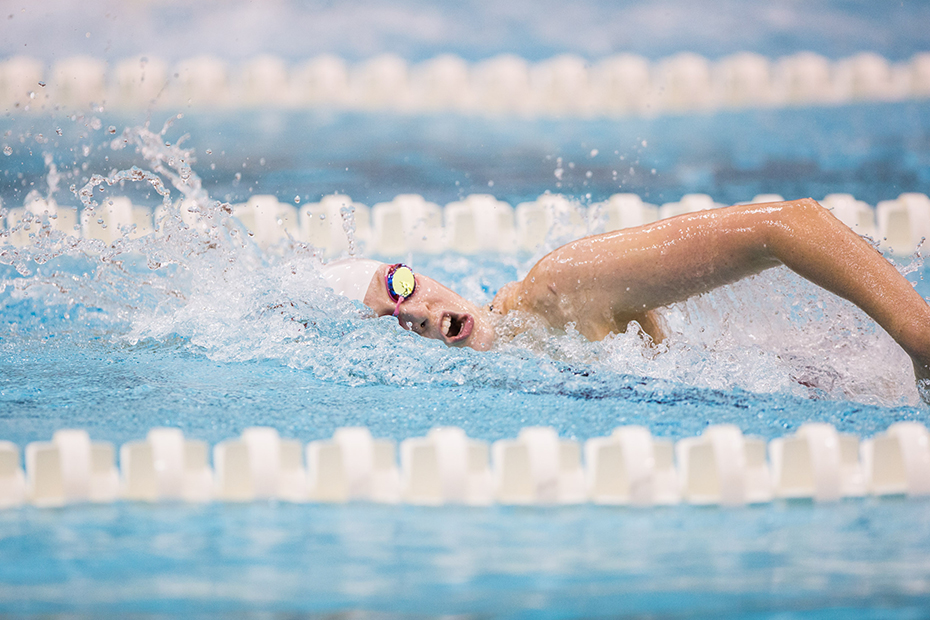 Arkansas Handles Houston And Vanderbilt In Tri-Meet
FAYETTEVILLE, Ark. – The Arkansas swimming and diving used the second day of action in Houston to pull away from the competition, as the Razorbacks defeated the Houston Cougars 211-142 and the Vanderbilt Commodores 283-64 at the Houston tri-meet.
After claiming six event titles Friday night, the Razorbacks matched their total Saturday, recording six more to bring their total to 12 out of a possible 19. Arkansas had at least one athlete finish in the top-two in all 19 events.
Thirteen Razorbacks combined to record 27 top-three finishes out of the possible 45. Senior Chloe Hannam led the way with four top-three finishes, while senior Jessie Garrison, sophomore Ayumi Macias and freshman Peyton Palsha each had three.
To start things off Saturday morning for Arkansas, the Razorbacks won their second-straight relay of the meet in the 200 medley relay, after closing out Friday night with a win in the 200 free relay. Arkansas clocked a 1:43.73 to extend its lead over the Cougars and Commodores.
In the first individual event of the day, Arkansas swept the 400 individual medley, as senior Jessie Garrison touched first in 4:20.19, as freshman Peyton Palsha (4:23.46) and senior Chloe Hannam (4:24.30) followed for a second and third-place finish, respectively.
Junior Kiera Michailoff-Russell claimed a second-place finish in the 100 free in a time of 51.90. Freshman Shea Gregson swam an exhibition time of 51.93, the 3rd-fastest time in the event if it had counted.
In the 200 back, Hannam recorded her second top-three finish of the day, winning the event title in a time of 1:59.34. Hannam owns the top-seven times in the event this season by a Razorback.
On the boards, freshman Brooke Schultz recorded her second event win of the meet, winning the one-meter title with a score of 326.70. Senior Nicole Gillis scored a 310.88 to take second, while junior Marissa Green recorded a personal-best 282.53 to finish fourth.
In the 100 fly, senior Olivia Weekley recorded her second top-three finish of the meet, with a second-place showing in a time of 55.64. The Razorbacks would follow that with two podium finishes in the 500 free, as Macias touched second in 4:56.72 and Palsha finished third in 4:57.34.
In the final individual event of the meet, junior Madison Strathman won the 200 breast in 2:16.52. To close things out, Arkansas finished first, third and fourth in the 400 free relay to claim three straight relay wins in the meet, out of the possible four.
Arkansas returns to the pool on Friday, Jan. 26, as the Razorbacks travel to Lawrence, Kansas, to face the Kansas Jayhawks at 5 p.m.
For more information on Arkansas Swimming and Diving, follow @RazorbackSD on Twitter.