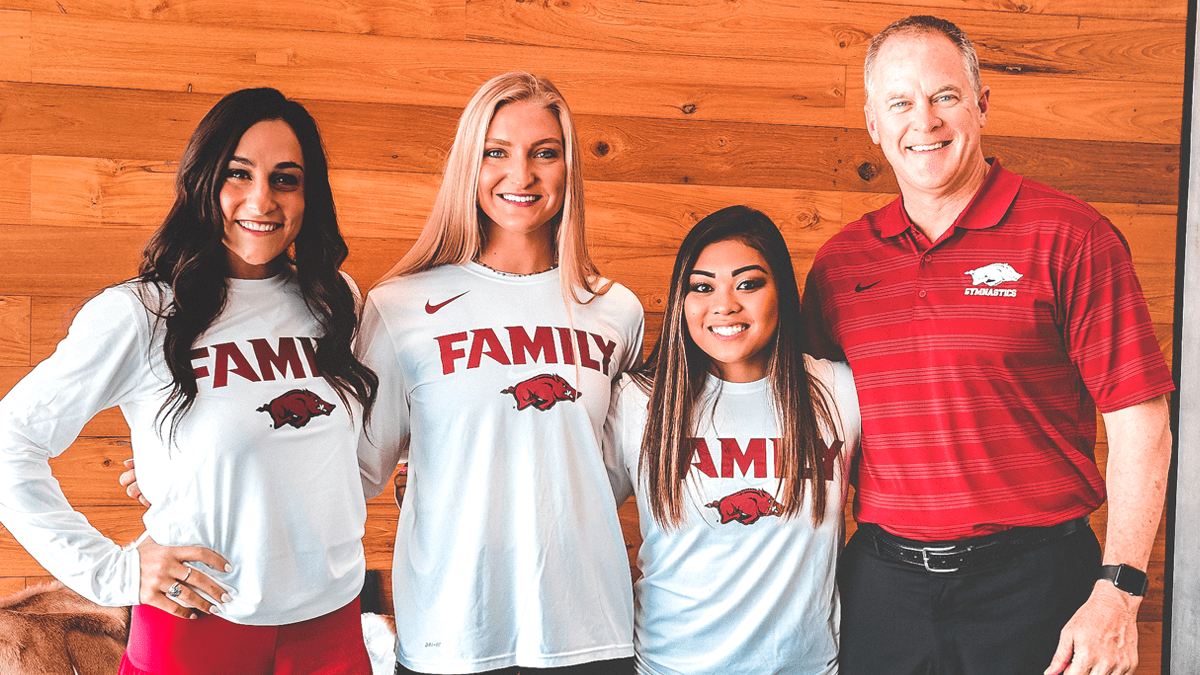 From the Desk of Your AD
Greetings from The Hill!
It has been an eventful few weeks in Razorback Athletics! We have added new coaches to the Razorback Family, achieved recognition for academic and athletic accomplishments and brought home our third SEC Championship of the year.
When our men's golf team headed to Sea Island, Georgia, they hoped to gain some momentum for the upcoming NCAA Tournament. By the time the last putt had dropped, they had done much more than that, they had captured our program's first SEC title in men's golf since 1995.
The Razorbacks advanced out of stroke play by two shots to qualify for the match play competition. After taking down No. 2 seed Vanderbilt and No. 3 seed Texas A&M, Arkansas found itself in a nip and tuck championship match with No. 1 seed Auburn. Julian Perico ended the drama, sinking a putt on the 18th hole to clinch his match and to give the Razorbacks a 3.5-1.5 victory over the Tigers.
Congratulations to Coach McMakin and our men's golf team on an extraordinary run to the title. We wish them the best of luck next week as they travel to Austin, Texas to compete in the NCAA Regionals. A top-five finish there, and the team will earn a trip to the NCAA Championship, to be held here in Northwest Arkansas at Blessings Golf Club (May 23-29).
The NCAA Women's Championship will also be held at Blessings Golf Club (May 16-22) the week prior. Coach Shauna Estes and her Razorback women's golf team will be on hand to compete for the NCAA title after finishing among the top five teams at this week's NCAA Women's Washington Golf Regional in Cle Elum, Washington.
There is complimentary admission to all rounds of both the men's and women's championships at Blessings Golf Club, thanks to the generosity of Tyson Foods, Inc. and the Tyson Family. For more information on the 2019 NCAA Men's and Women's Golf Championships visit the championships home page.
Caps and Gowns Required
We have reached Graduation weekend on the campus of the University of Arkansas. In the next few days, thousands of family members and friends will descend on our campus to celebrate the latest additions to our institution's famed Senior Walk.
Among those graduates will be approximately 101 Razorback student-athletes who will complete their academic journey with a University of Arkansas diploma. That represents 95 percent of our student-athletes who exhausted their athletic eligibility this academic year. Congratulations to our 2019 graduates!
Looking for the Ideal Place for Graduation Photos?
Be sure to stop by the Wild Band of Razorbacks Monument on the northeast plaza of Donald W. Reynolds Razorback Stadium for that special graduation photo. Formally dedicated last fall, this spectacular piece of art celebrating the origin of the nickname Razorbacks, has quickly turned into one of the most popular photo opportunities in our state.
This Friday, May 10 from 10-11 a.m. and from Noon-1 p.m., graduates will have the opportunity to take a photo alongside Big Red at the Wild Band of Razorbacks Monument. A professional photographer will be on site during the times outlined above to capture the special moment.
So, gather your fellow graduates and head to the Wild Band of Razorbacks to take that photo of a lifetime. When you do, please tag us on social media with #RazorbackMonument so we can follow along.

SEC Track Coming to Campus
This weekend, just a stone's throw away from Bud Walton Arena, Arkansas will be hosting the 2019 SEC Outdoor Track and Field Championships at John McDonnell Field. For the third time since joining the SEC, the Razorbacks will play host to the conference outdoor meet. This will mark the first time the University of Arkansas has hosted both the SEC indoor and outdoor track and field championships in the same academic year.
Make plans to join us to cheer on Coach Lance Harter and the No. 1 women's team and Coach Chris Bucknam and the No. 20 men's team as they compete for another SEC championship.
Bringing Razorback Baseball to the Rock
A near capacity crowd greeted our baseball team last week at Dickey-Stephens Park for our annual game in Central Arkansas. In fact, the 10,463 fans on hand to watch Coach Dave Van Horn's Razorbacks defeat Grambling State 17-3 was just 49 fans short of the all-time record for attendance at a Razorback Baseball game in Central Arkansas. We certainly appreciate all the fans who came out on a Tuesday night and the great hospitality of the entire Arkansas Travelers organization, led by president Russ Meeks and general manager Paul Allen.
This weekend, the SEC Western Division leading OmaHogs are back at Baum-Walker Stadium for the final regular season home series of the year against the LSU Tigers. Advanced tickets are sold out for Saturday's game, but tickets remain for Thursday and Friday. For those coming on Saturday, arrive early to help us honor our Razorback seniors and celebrate our live mascot Tusk IV, who will be retiring at the end of the 2018-19 competitive year.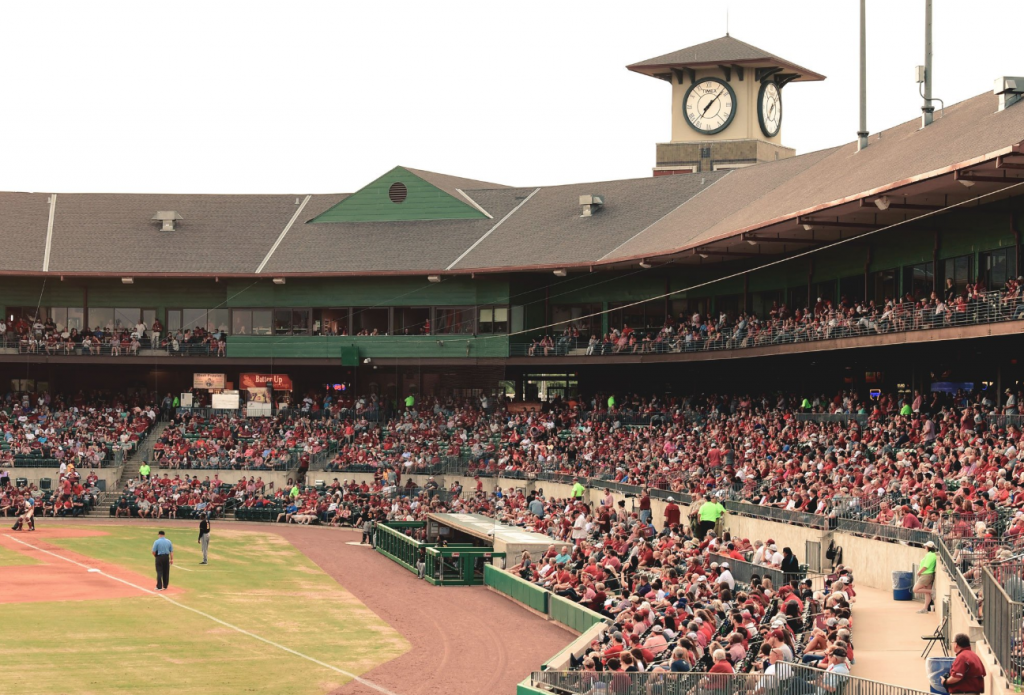 From Senior Day Sweep to SEC Tournament
This past weekend, our softball team celebrated Senior Day in style with a sweep of No. 23 Auburn. Five Razorback seniors were honored before the Razorbacks topped the Tigers 5-2 on Sunday. Coach Courtney Deifel and the Razorbacks earned the No. 9 seed in this week's SEC Softball Tournament in College Station, Texas. Arkansas will face No. 8 Georgia tomorrow with the winner to meet No. 1 Alabama.
Award Winners
What a night it was at the 2019 HOGSPY Awards! More than 30 student-athletes, coaches and staff members were recognized as part of the annual showcase of the best of the best in Razorback Athletics. The evening culminated with Maria Fassi winning the first Champion for Life award, an award recognizing overall excellence by a Razorback senior. Thanks to former Razorback and Food Network star Eddie Jackson for emceeing this special event.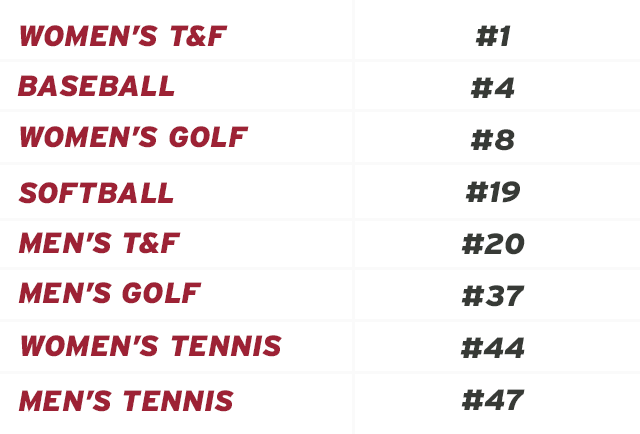 Welcome Jordyn Wieber
Late last month, we were excited to welcome Olympic gold medalist and UCLA assistant Jordyn Wieber as the head women's gymnastics coach at the University of Arkansas. Jordyn is a familiar name in the gymnastics community after a prolific career as a competitor, including earning a gold medal as part of Team USA in the 2012 Olympics. Since finishing her competitive career, Wieber has served as an assistant for legendary UCLA coach Valorie Kondos Field, helping lead the Bruins to the 2018 NCAA Championship.
Jordyn has hit the ground running and is already working to build on the tremendous foundation for our program that was built by recently retired Coach Mark Cook in the past 17 seasons. In case you missed it, here are a few highlights from her first week on the job, including a memorable debut at Baum-Walker Stadium.
Meeting the Team
Introductory Press Conference
HogPod Interview
First Pitch/Flip at Baseball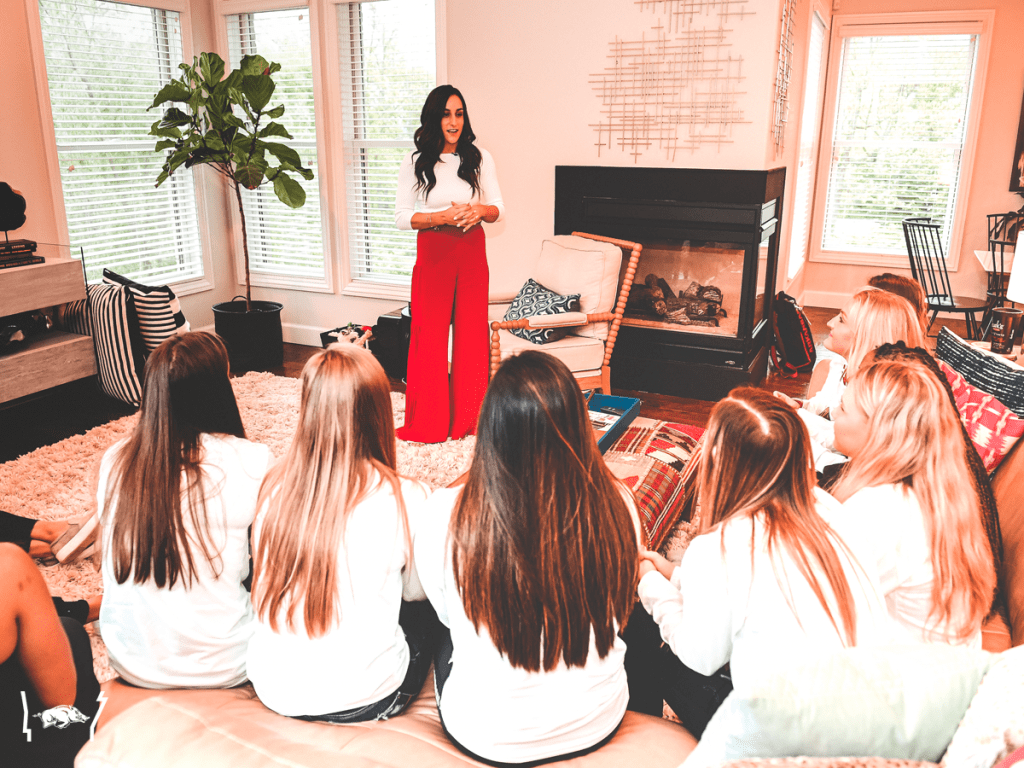 Mark Your Calendars
The first of seven ONE Razorback Roadshows is set for next Tuesday, May 14 in Mountain Home. On May 21, the Roadshow will be pulling into Texarkana. Join Vice Chancellor and Director of Athletics Hunter Yurachek and other members Razorback Athletics, including coaches, senior staff members, student-athletes, spirit squad members and mascots, throughout this spring and summer as we celebrate the Razorbacks and our fans at a location near you.
For those of you already thinking ahead to the Fall 2021, make certain you plan on being at Donald W. Reynolds Razorback Stadium on October 23, 2021 when the Razorbacks host fellow University of Arkansas system school – the UAPB Golden Lions. It will be the first time in more than 75 years that Arkansas has played an opponent from Arkansas in football. A second game in the series is set for Fayetteville on August 31, 2024.
Snout Outs
We were proud to welcome back more than 45 former student-athletes, coaches and staff members from the 1979 & 2009 University of Arkansas College World Series teams for a reunion during the Tennessee baseball weekend at Baum-Walker Stadium. This season marks the 10th anniversary of the memorable 2009 run to Omaha when the Hogs finished tied for third in the nation and the 40th anniversary of the national runner-up 1979 Razorbacks.
Finally, kudos to the 40+ Razorback student-athletes who participated in the Ambassadors of Compassion event at Donald W. Reynolds Razorback Stadium last month. Razorback Athletics teamed up for the 13th straight year with Tyson Foods and Ambassadors of Compassion to provide more than 40,000 pounds of protein to 80 local and regional agencies working to alleviate hunger in Northwest Arkansas and beyond.
Until next time, Go Hogs!
Hunter