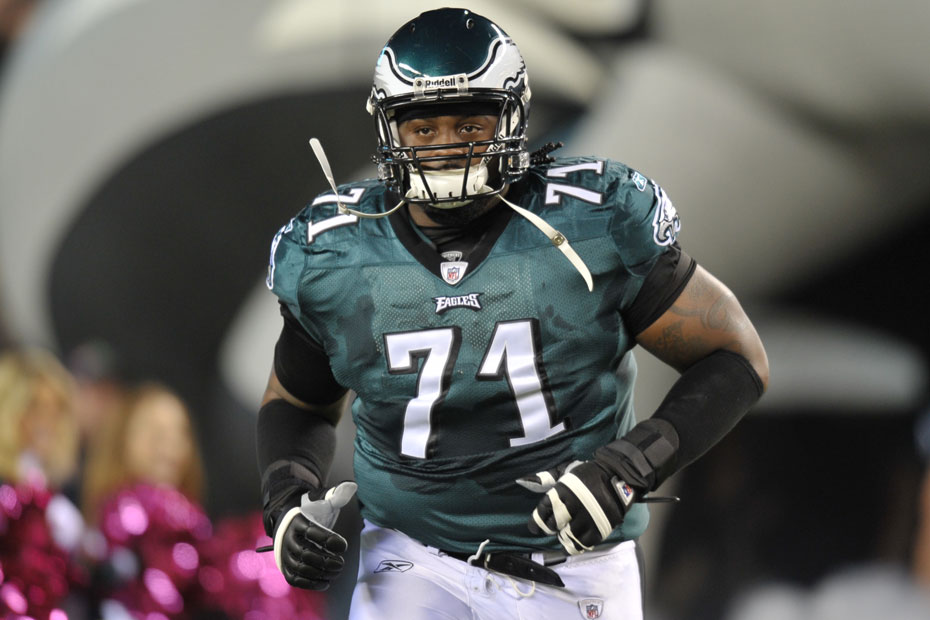 Peters A Super Bowl Champion
MINNEAPOLIS – One of the best tackles of this generation, Jason Peters finally became a Super Bowl champion Sunday night following the Philadelphia Eagles' 41-33 win over the New England Patriots in Super Bowl LII.
Despite being unable to play in the game due to a season-ending injury earlier in the season, Peters will still receive a ring. The 36-year old tackle had never been a part of a playoff win in his first 13 seasons in the NFL.
A nine-time Pro Bowl and six-time All-Pro offensive tackle who is vying for a spot in the Pro Football Hall of Fame, Peters' season was cut short on Oct. 23 against the Washington Redskins when he sustained a torn ACL and MCL in his right knee early in the second half of the game.
A native of Queen City, Texas, Peters played in 36 games and caught 28 passes for 300 yards and four touchdowns as a tight end at Arkansas from 2001-03. In 2003, he earned All-SEC second team honors after starting every game at tight end and ranking third on the team with 21 receptions for 218 yards and four TDs.
Following his collegiate career, Peters signed with the Buffalo Bills in 2004 as an undrafted free agent tight end. Peters made the transition from tight end to tackle in 2005 and went on to earn Pro Bowl selections in 2007 and 2008.  In 2009, the Philadelphia Eagles acquired Peters in a trade with Buffalo. Since then, Peters has made the Pro Bowl seven times, marking the second-most Pro Bowl berths in franchise history.