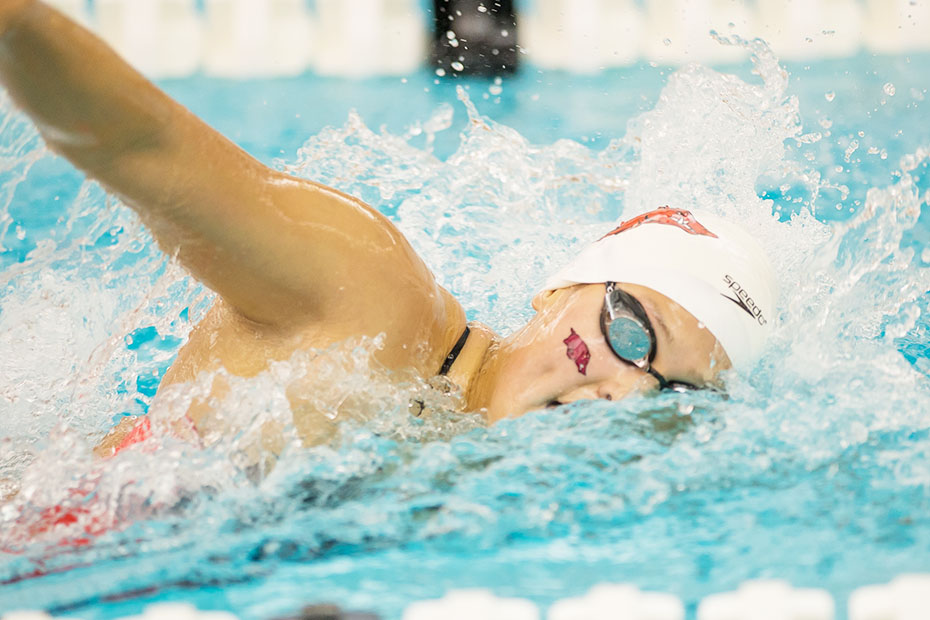 Razorbacks Head to Georgia Tech Invitational
ATLANTA, Georgia- Arkansas swimming and diving is back in action this weekend with a trip to Atlanta, Georgia for the Georgia Tech Invitational. The meet begins on Thursday, Nov. 19 and concludes Saturday, Nov. 21.
It will be the Razorbacks third road meet of the season, after opening at Nebraska in early October. Arkansas recently defeated No. 10 Tennessee for the first time in school history, 146.5-136.5. Arkansas is now 4-0 this season.
The three-day, six session meet will have available video streaming at RamblingWrech.com. To view the broadcasts, users must subscribe to Georgia Tech's premium service.
Joining Arkansas will be Alabama, Campbell, Carson-Newman, FAU, FGCU, Georgia Southern, Georgia Tech, Indian River, UNLV, UNC Asheville, and South Carolina.
VIDEO STREAMING:
THURSDAY PRELIMS | THURSDAY FINALS
FRIDAY PRELIMS | FRIDAY FINALS
SATURDAY PRELIMS | SATURDAY FINALS
SCHEDULE OF EVENTS:
Thursday, November 19th
(Prelims 10 a.m. – Finals 6 p.m.)
200 Free Relay
500 Free
200 IM
50 Free
3-Meter Diving
400 Medley Relay
Friday, November 20th
(Prelims 10 a.m. – Finals 6 p.m.)
200 Medley Relay
400 IM
100 Fly
200 Free
100 Breast
100 Back
1-Meter Diving
800 Free Relay
Saturday, November 21st
(Prelims 10 a.m. – Finals 6 p.m.)
1650 Free
200 Back
100 Free
200 Breast
200 Fly
Platform Diving
400 Free Relay
UP NEXT:
Arkansas will compete in the LC Time Trials in Atlanta, Georgia on Sunday, Nov. 22. The team will then head to Seattle, Washington from Dec. 3-5 for the US Winter LC Swim Nationals.
For more information on Arkansas swimming and diving, follow @RazorbackSD on Twitter.