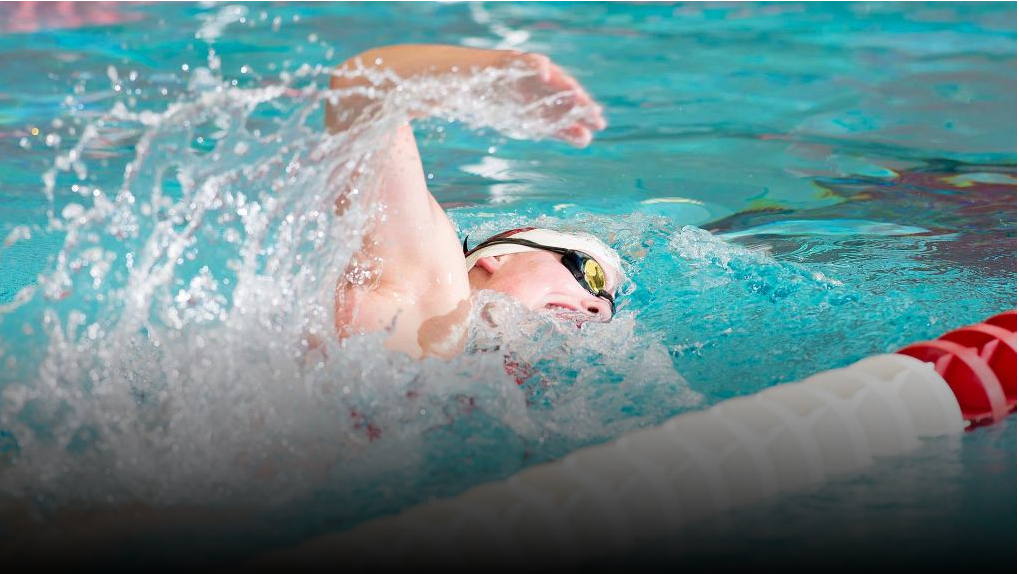 @RazorbackSD Sets Program Record in Day One of SECs
AUBURN, Ala. – To set the tone for the opening day of the 2015 SEC Championships, the Arkansas women's swimming and diving 800 freestyle relay team downed a program record in the James E. Martin Aquatic Center Tuesday evening.
The team of juniors Anna Mayfield, Maddie Monroe and Rachel Stoehr, and freshman Chelsea Tatlow clocked a time of 7:05.96, downing the previous record set last season (7:08.61). The time also marks the Razorbacks first NCAA 'A' cut of the season, automatically qualifying for the 2015 NCAA Championship.
To open the swimming competition, the 200 medley relay team of Mayfield, seniors Nikki Daniels and Susanna White and junior Nina Drolc clocked the third-best time in program history (1:38.67).
In the diving well, freshman Nicole Gillis picked-up nine points for the Razorbacks in the three-meters where she took 17th with a score of 278.30. Senior Meghan Clark collected a pair of points for Arkansas with her 23rd place with a score of 265.95.
Heading into the second day of competition, the Razorbacks hold 11th place with 103 points. Arkansas closely trail Alabama (T-8th, 105), Auburn (T-8th, 105) and Tennessee (10th, 104). Day two begins with prelims at 10 a.m. and will feature the 500 freestyle, 200 IM, 50 freestyle and one-meter diving. Finals for the four events will begin at 6 p.m.
Three-meter diving prelims: 17th – Nicole Gillis (278.30), 23rd – Meghan Clark (265.95), 30th – Hannah Bortnick (244.80), 31st – Shelby Bartlett (243.80)
200 Medley Relay: 9th – Anna Mayfield, Nikki Daniels, Susanna White, Nina Drolc (1:38.67#)
800 Freestyle Relay: – 4th – Anna Mayfield, Maddie Monroe, Chelsea Tatlow, Rachel Stoehr (7:05.96%)
% – Program Record
! – Personal Best
# – Arkansas Top-5 Time
For more information on Arkansas swimming and diving, follow @RazorbackSD.