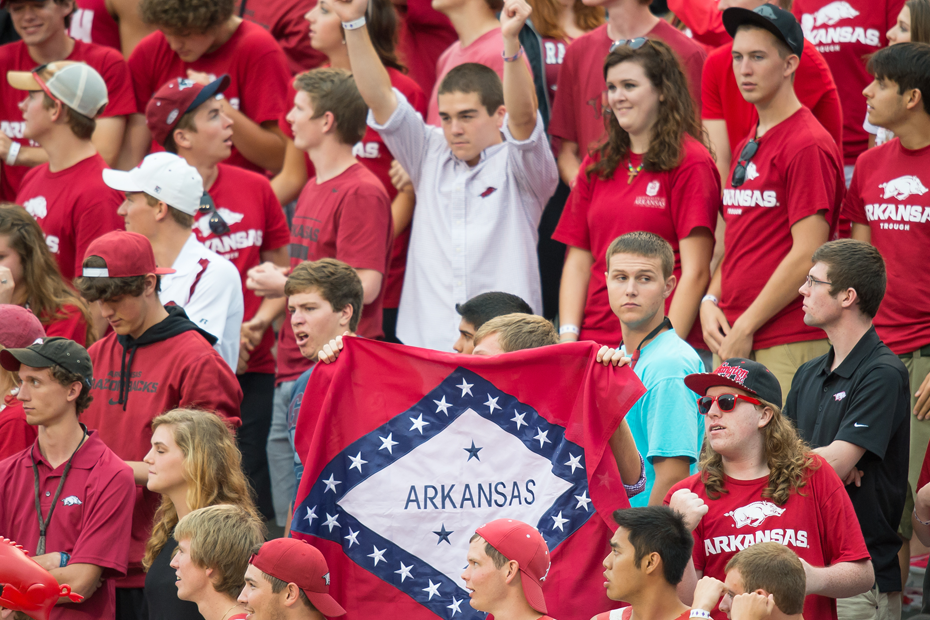 Texas Bowl SOLD OUT
HOUSTON – Lone Star Sports & Entertainment officials announced today that all single-game tickets for the Dec. 29 matchup between the University of Texas Longhorns and the University of Arkansas Razorbacks at the 2014 AdvoCare V100 Texas Bowl in NRG Stadium have been sold. It's the first time since the bowl's inception that single-game tickets have sold out.
"This has been a transformational year for the AdvoCare V100 Texas Bowl," said AdvoCare V100 Texas Bowl president Jamey Rootes. "The excitement around our new relationship with the SEC and Big 12 conferences helped us secure well over 60,000 seats before our participating teams were even announced.  Once we knew our matchup, the large and loyal fan bases of the Longhorns and Razorbacks quickly exhausted our ticket supply.  We are now fully focused on providing memorable experiences for the teams, schools, alumni, and fans during Bowl Week and on game day."
AdvoCare V100 Texas Bowl officials encourage fans still interested in attending the game to go to Ticketmaster Plus, the only safe and secure secondary Ticket Exchange for the AdvoCare V100 Texas Bowl. Ticketmaster Plus allows fans to buy and sell tickets to the game. Fans should use caution when looking for tickets anywhere other than through the participating schools, the NRG Stadium box office, and Ticketmaster.com.
Fans can also visit Ticketmaster VIP to purchase a VIP package that will include sideline passes, parking, hotel accommodations, and more. Parking is also available online at Ticketmaster.com and will be $25 in advance and $30 the day of the game. Suites are available by calling 832-667-2160.
The Longhorns, representing the Big 12, and the Razorbacks, representing the SEC, will kick off at 8 p.m. CST and the game will be broadcast nationally on ESPN and ESPN Radio. Calling the action in the booth for television will be Dave Pasch and Brian Griese with Tom Luginbill on the sideline. The radio crew will consist of Adam Amin and John Congemi with Kayce Smith on the sideline.
This will be first time in the AdvoCare V100 Texas Bowl's eight year history that it plays host to teams from the Big 12 Conference and Southeastern Conference. Texas and Arkansas have met a total of 77 times with the most recent game being in September 2008, a 52-10 victory for Texas. The Longhorns lead the all-time series 56-21 and have now won the last two matchups (2004, 2008). Old Southwest Conference rivals, Texas and Arkansas met for the first time in 1894 with the Longhorns winning 54-0. Now, the Longhorns are led by first-year head coach Charlie Strong and the Razorbacks are led by second-year coach Bret Bielema.