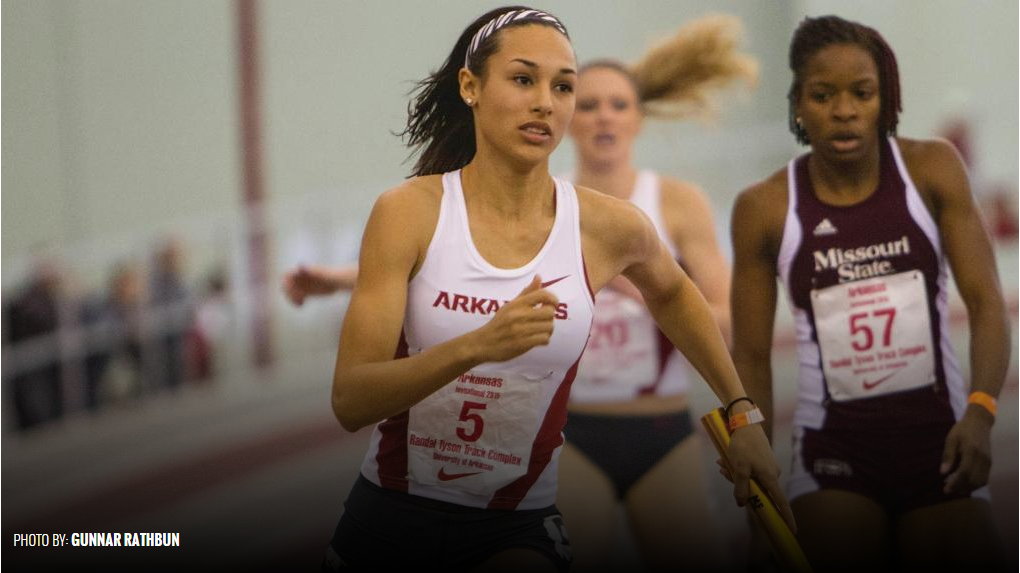 Women's @RazorbackTF Meet Information | Arkansas-Texas Dual Meet
Live Results | Meet Information
FAYETTEVILLE, Ark. – The No. 7 Arkansas women's track and field team will participate its second meet of the 2015 indoor season by hosting the Arkansas-Texas Dual Meet on Friday, Jan. 16 at the Randal Tyson Track Center.
The highly-anticipated competition between to the two schools is slated for a 6 p.m. start and will end after the 4×400-meter relays at 9:15 p.m. and 9:25 p.m.
For the latest information on Arkansas women's and track and field, follow @RazorbackTF on Twitter.