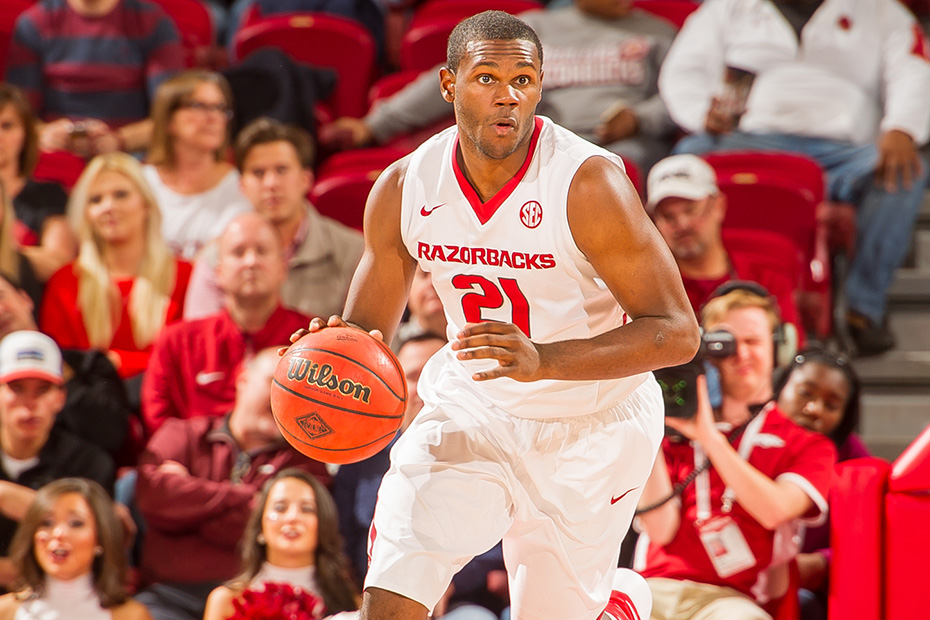 Men's Basketball Falls in SEC Opener
College Station, Texas — The Arkansas men's basketball team had four players finish in double figures Saturday afternoon, but No. 20 Texas A&M cruised to a 92-69 victory at Reed Arena in the SEC opener for both clubs.
Opening SEC play on the road for the fourth consecutive year, Arkansas (6-7, 0-1) took its lone lead of the night with 11:01 left in the first half when Trey Thompson stepped to the charity stripe and sank a pair of free throws to give the Razorbacks a 13-12 advantage. The Aggies (11-2, 1-0) responded however, going on a 10-0 run and scoring 19 of the next 21 points to race out to a 21-point lead at intermission.
Four Razorbacks finished in double figures, led by 16 points from Anthlon Bell on 4-for-9 shooting from behind the arc as the senior has made at least one three-pointer in every game this season. Moses Kingsley added 11 points and seven rebounds and has scored double figures in all 13 games this year.
Manuale Watkins and Dusty Hannahs rounded out the double figure scorers with 10 points apiece, while Jimmy Whitt finished with eight points and Thompson added six points and six rebounds.
UP NEXT
Arkansas returns home on Tuesday, Jan. 5 to take on Vanderbilt in Bud Walton Arena. Tip-off is slated for 8 p.m. CT on SEC Network.