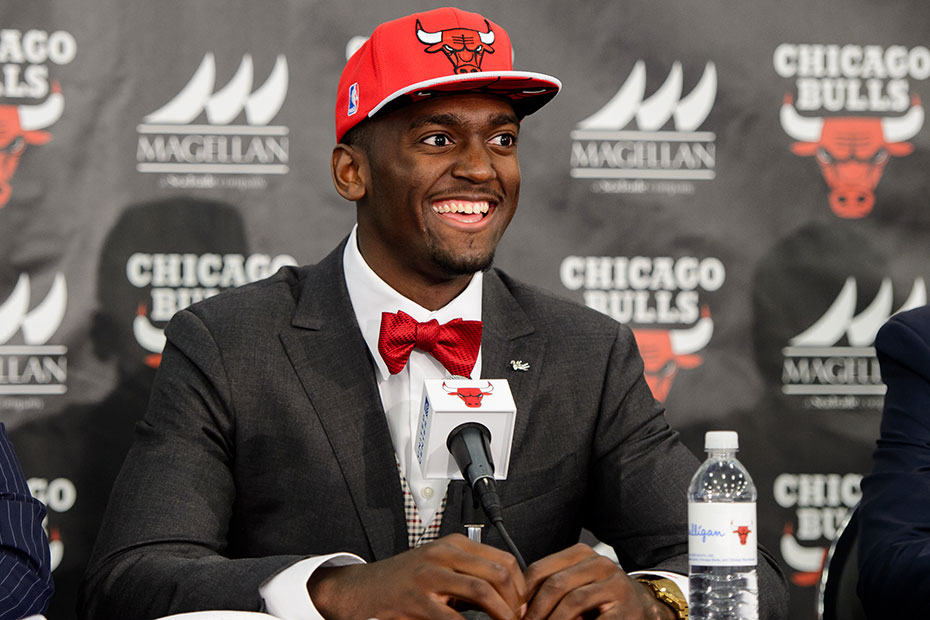 Portis Impresses In NBA Summer League Debut
LAS VEGAS – It was a performance Arkansas fans have seen several times before and one that Chicago Bulls fans are hoping is a sign to come, as reigning SEC MVP Bobby Portis scored a game-high 23 points and grabbed seven rebounds in his pro debut to lead the Bulls to a 84-71 win over Minnesota on Saturday in Las Vegas at the NBA Summer League.
Just 15 days removed from being selected with the 22nd overall pick in the first round by the Bulls, Portis' game-high 23 points came in a variety of ways, including a trio of three pointers and a pair of alley-oops that in all totaled a 9-for-14 day from the field.
Portis scored seven points in the first six minutes of the first quarter, taking on the No. 1 overall pick and former Kentucky Wildcat Karl-Anthony Towns. Known for his ability to stretch the floor, Portis knocked down a pair of three-pointers during the fourth quarter in which he had eight points and five boards to help seal the win.
Portis and the Bulls will be back in action on Sunday at 5 p.m. against Toronto. The game can be seen live on NBA TV.
.@BPortistime real game is strong, 23 pts, and so is his selfie game. @chicagobulls beat the @MNTimberwolves 84-71 pic.twitter.com/4eXxioGxOC

— NBA (@NBA) July 12, 2015
Hoiberg on Portis: "We said, 'Let's throw him at Karl and see what he's made of.' I thought he stepped up to the challenge big-time."

— K.C. Johnson (@KCJHoop) July 12, 2015
A few teams have to be second-guessing their draft picks watching Bobby Portis today.

— Kevin Pelton (@kpelton) July 12, 2015
Portis throws down another alley-oop dunk. He has consistently beaten Towns down floor in transition.

— K.C. Johnson (@KCJHoop) July 11, 2015
Good luck to @BPortistime as he begins another chapter of his dream @chicagobulls Summer League debut! #WeHogs pic.twitter.com/o6SvHhiMi8

— Coach Mike Anderson (@MikeAndersonUA) July 11, 2015