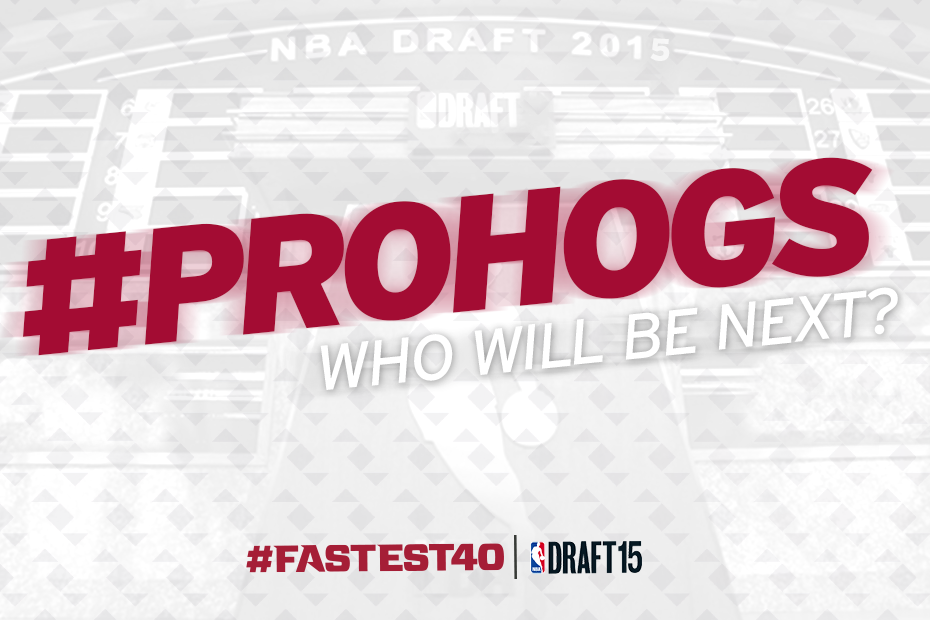 Tonight Is The Night!
BROOKLYN, N.Y. – The 2015 NBA Draft will get underway Thursday night at 6 p.m. CT on ESPN with former Arkansas All-American Bobby Portis in attendance.
Portis was one of 19 top prospects invited to the NBA Draft and will look to become the 12th player in program history to be selected in the first round.
Portis is a consensus first round pick, while SportsCenter regular Michael Qualls was slated to be a second round selection before suffering a knee injury during a workout with the Phoenix Suns. Qualls is still projected as a second round choice by several outlets. If both selected, it would mark the first time since 1992 that Arkansas has had multiple players taken in the NBA Draft.
Razorbacks Selected In The First Round Of The NBA Draft
| | | | |
| --- | --- | --- | --- |
| Year | Player | Team | Pick |
| 2006 | Ronnie Brewer | Utah Jazz | #14 |
| 2001 | Joe Johnson | Boston Celtics | #10 |
| 1995 | Corliss Williamson | Sacramento Kings | #13 |
| 1992 | Todd Day | Milwaukee Bucks | #8 |
| 1992 | Lee Mayberry | Milwaukee Bucks | #23 |
| 1992 | Oliver Miller | Phoenix Suns | #22 |
| 1985 | Joe Kleine | Sacramento Kings | #6 |
| 1984 | Alvin Robertson | San Antonio Spurs | #7 |
| 1983 | Darrell Walker | New York Knicks | #12 |
| 1979 | Sidney Moncrief | Milwaukee Bucks | #5 |
| 1978 | Ron Brewer | Portland Trail Blazers | #7 |